Modular Kitchen Design Guide
Types of Kitchen Layouts
Modular kitchen configurations that seamlessly blend practical needs with personal taste.
Distinctive Kitchen Design Themes
Be it modern, contemporary or traditional, model your kitchen with awe-inspiring design themes suited to your home aesthetics.
Modern Theme Kitchen Design

Traditional Theme Kitchen Design

Contemporary Theme Kitchen Design
Structure
Finishes
Ease of Design
Installation
Space Optimisation
Warranty
Cost Value
Maintenance
Time Duration
Comparison Between Modular, Semi-Modular and Custom
Modular kitchens are assembled in factories in the form of multiple units that assimilate aesthetics and functionality.
Sleek and seamless look with premium quality.
Designed by experts with the latest technology and 3D visuals, these kitchens ensure utility and are personalised per the user's style.
The pre-fabricated modular units can be assembled and dismantled easily.
Standard Modular units provide designated space for customised storage solutions, enhancing ergonomics and functionality.
10-year warranty and convenient replacements of components
Designed according to the budget with marginal cost difference
Detachable modular units are easy to clean and maintain.
Factory-made modular units ensure timely delivery and hassle-free execution.
Semi-modular kitchens comprise existing civil work constructions along with modular units.
Finish and quality are a concern since they depend on the vendors and carpenters.
It provides a limited scope of customisation and precise detailing.
The fixed cabinets in these kitchens cannot be disassembled.
Unlike fully-modular kitchens, space utilisations could be questionable because of the existing platforms.
No guarantee and replacements possible
Comparatively cheaper than full-modular kitchens
Cleaning and maintenance of the existing structures is slightly tough.
The modular fittings take longer than usual, depending on the efficiency of the carpenters.
Civil kitchens are constructed by carpenters with elementary technology and design.
The aesthetic quality depends on the workmanship of the carpenter.
Constraints on tailor-made design and planning with 2D visuals
Due to the fixed components, the assembling and dismantling are arduous.
Constructed with no standard modules, space constraints and simple storage solutions.
No guarantee and replacements possible
The cost may vary to the original estimate.
The fixed cabinets and shelves make deep cleaning around the edges and corners a hassle.
The components fabricated on site make it a time-consuming and arduous task.
Kitchen Components
Familiarise yourself with these modular kitchen components for a well-organised cooking experience.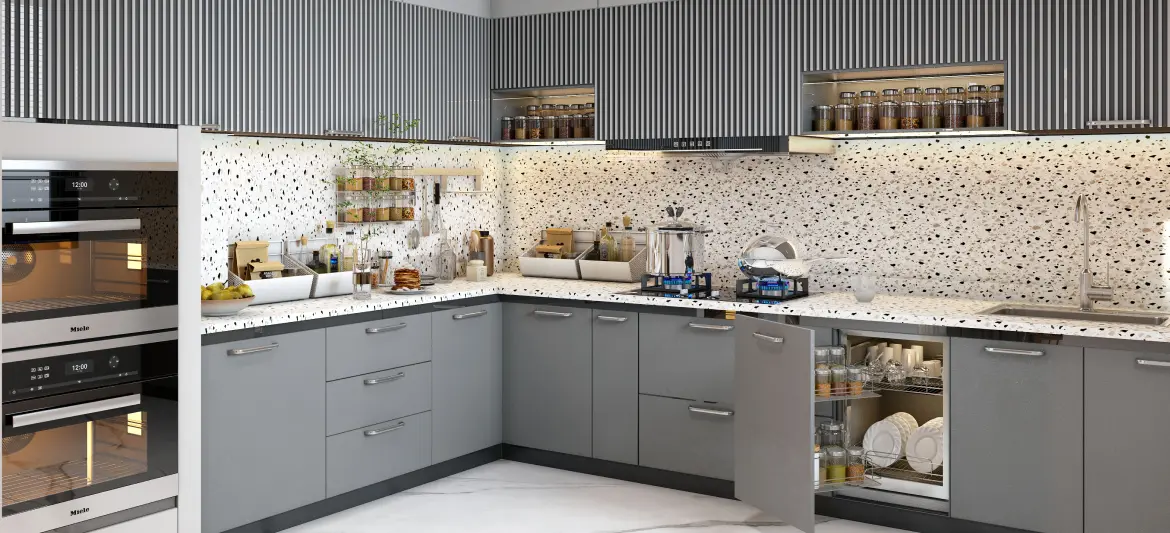 Core Material Used In Modular Kitchen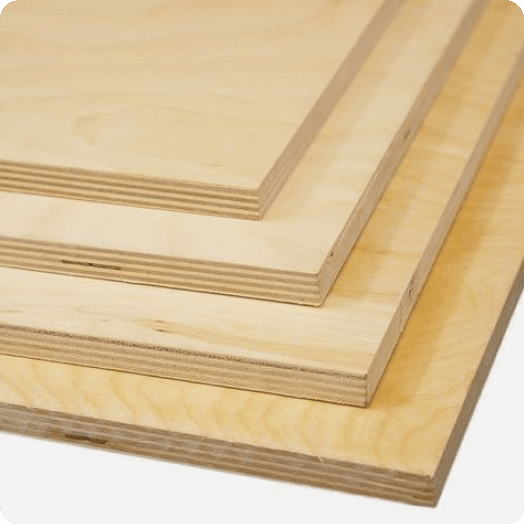 MR Plywood
Also known as commercial plywood, Moisture Resistant Plywood has great internal strength. The high intramural density makes it robust and resistant to folding. Its superior quality results in exceeding performance, bolstering your interiors.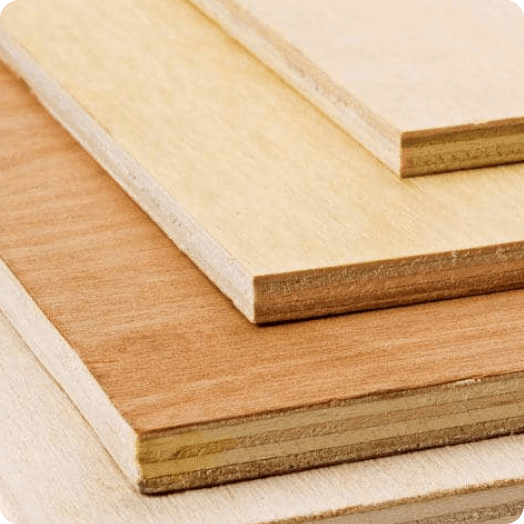 BWP Plywood
One of the best wardrobe materials, BWP plywood has the highest resistance to water and can withstand the vagaries of weather. It ensures maximum longevity, durability, flexibility, and strength.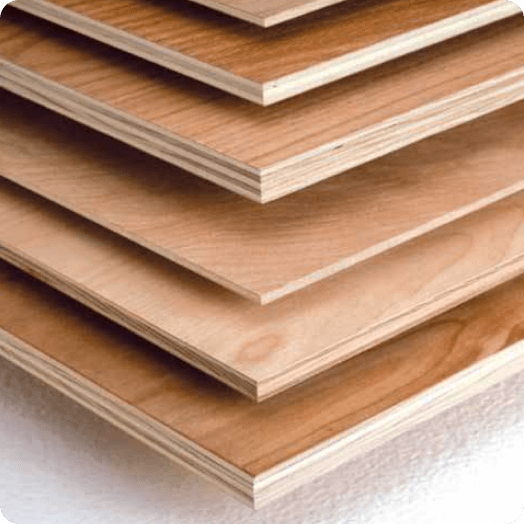 BWR Plywood
BWR or Boiling Water Resistant Plywood is made of phenolic resins resulting in its waterproof nature. Majorly used in home and office furnishing, this wardrobe material specification is eco-friendly, cost-effective, pest-resistant, and promises longevity.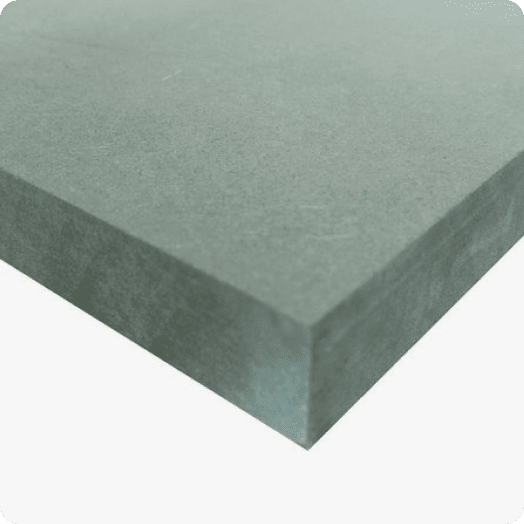 HDHMR
High-Density High Moisture Resistance or HDHMR plywood is developed with a homogenous construction process. This wardrobe material is tougher than plywood, extremely water-resistant, uniform, and cost-effective.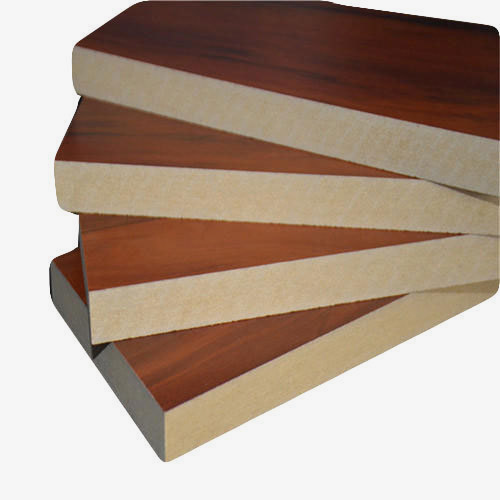 HDF
One of the most affordable options, High Density Fibreboard or HDF is known for its strength and water resistance. This engineered wood renders a sleek look in any interior decor, thanks to its durability and rigid structure.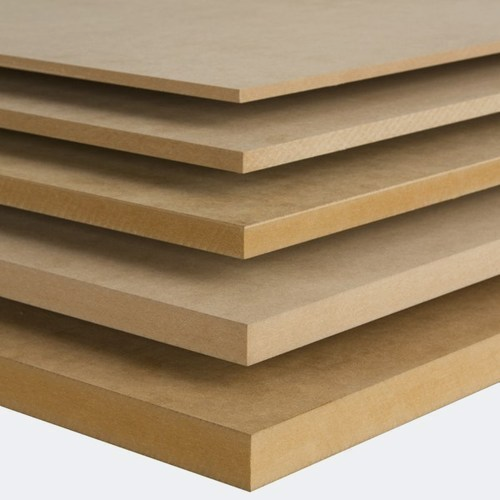 MDF
Medium Density Fibreboard or MDF board is produced by disintegrating softwood and hardwood composites. MDF is considered to be a cheaper material. Beautiful designs can be carved out of MDF owing to its smooth surface. It is a strong and dense particle board.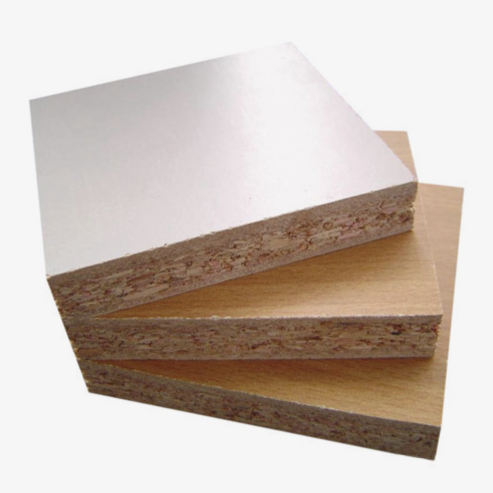 Particle Board
Particle board is constructed with numerous jute chips or wood which makes it malleable and gives it a smooth texture. These boards are known for their strength and affordability. Particle boards are also commonly used as an environmentally-friendly option.
Modular Kitchen Material Comparison
 
Composition
Aesthetics
Strength
Affordability
Resistance
Customisation
Partical Board
Particle board is formed from compressed wood chips, sawdust particles and
resins together.
Low-quality and
appearance
Fragile and cannot withstan heavy loads
Cheapest among
all.
Exposed to moisture
damage
Suitable for readymade
furniture
MDF
Medium-Density-Fibreboard fabricated from wood fibres
and resins.
Smooth
finish
Highly
durable
More economical than plywood and HDF
Less susceptible to damages
Easy to cut in varied designs and styles
Plywood
The engineered material is made of thin layers of wood veneer
glued together.
Solid wood appearance and attractive look
Enduring and sturdy than MDF and Particleboard
Expensive yet
valuable.
More resistance to moisture damage and scratches
Rigid in
Design
HDHMR
HDHMR is uniquely crafted using the latest technology by compressing wood fibres and forest wood waste under high pressure.
Boasts smooth
and glossy finish
Highly dense
and more resilient
than any other material
Expensive yet
versatile and durable
High-moisture resistance,
effectively used for kitchen interiors.
Hard-wearing and
difficult-to-craft complex shapes
Standard Modular Kitchen Design Dimensions
Learn vital kitchen measurements that play a significant role in designing and smooth functioning of your cooking space.
Let's Connect Our Modular Kitchen Experts.
Utility Areas in the Kitchen
A kitchen with easy movement, segregation, and an optimised workspace can help you avoid awkward postures. Our ergonomic kitchen designs induce comfort in cooking, cleaning and storage.
Everyday items placed closer to countertop level within arm's reach.
Everyday kitchen essentials are placed in between for a hassle-free cooking experience.
Rarely-used kitchen equipments are placed on the topmost or bottom row of cabinets.
DIY-

Design Your Own Kitchen

Bespoke kitchen suitable to your style and aesthetics.
Comparison Between L-shape, U-shape and Parallel.
Explore types of kitchen layout depending on the size, spatial planning, storage needs, ergonomics and budget.
 
L-SHAPE  

KITCHEN

U-SHAPE  

KITCHEN

PARALLEL  

KITCHEN
STORAGE
L-shaped kitchen layouts planned across two walls are efficient and flexible at maximising storage opportunities.
U-shaped kitchen layout is designed across three walls and offers ample storage space for cooking appliances.
A parallel kitchen provides two workstations and doubles the storage for all your condiments and cutlery.
cost
The cost of the modular kitchen may vary depending on the size and layout, materials, appliances, and finishes.
The cost of the modular kitchen may vary depending on the size and layout, materials, appliances, and finishes.
The cost of the modular kitchen may vary depending on the size and layout, materials, appliances, and finishes.
ergonomics
It fits well with the ergonomics of a work triangle – i.e, space between the stove, sink, and fridge.
It adheres to the work triangle- sink, refrigerator, and cooktop with ease and flexibility.
The ergonomic work triangle is spaced in between the two parallel walls.
drawbacks
This kitchen layout has restricted wall space, not suitable for large families.
With three connected walls, this type of kitchen can feel cramped with traffic.
This type of kitchen layout has space constraints and can feel dark and congested.
efficiency
This budget-friendly kitchen layout design offers great flexibility and exceptional utilisation of space.
The best modular kitchen layout for large families with affluent counter space and easy accessibility.
This timeless kitchen layout allows personal customisations and ample storage space.
Explore Kitchen By Finish
Refresh your cabinetry with a selection of kitchen finishing designs.
Matte Finish Kitchen Design

Glossy Finish Kitchen Design

Wooden Finish Kitchen Design
Finest Kitchen Design Trends
From statement backsplash designs to cabinetry colours, accentuate your kitchen with these dynamic ideas in adherence to various themes.
Kitchen Design Tips from an Expert
Modular kitchens are a modern-day concept that can be customised depending on the size and layout of your designated cooking space. It's a functional and practical choice that ensures a seamless cooking experience. Whether you're planning to design a new kitchen or remodel an existing one, read these kitchen design tips executed by the experts at Interior Company.
●   Plan your kitchen layout with the work triangle (sink, stove, and refrigerator) for an efficient workflow.
●   Choose the right colours for your kitchen cabinets that match well with the home decor and look visually appealing.
●   Pick the right finish for kitchen units- matt, glossy, or mid-sheen to create a functional and aesthetic space.
●   For a clutter-free kitchen, add wall units and open shelves to maximise storage space.
●   Provide good lighting and ventilation to illuminate your space
Best Vastu Tips to Follow for Your Dream Modular Kitchen
Modular Kitchen layouts come in a variety of options, and you can choose one based on personal preference and space utilisation.
Straight Kitchen
Straight-wall kitchen ideas are considered the best kitchen layout for small or compact spaces. This kitchen layout is designed entirely along a single wall, and aims to maximize space efficiency without giving up on functionality.
L-Shape Kitchen
L shape kitchens are one of the most popular kitchen layouts among urban homeowners. This classic, two-sided kitchen form the perfect golden triangle between the sink, stove and fridge for a smooth workflow.
Parallel Kitchen
Two counters run parallel to each other in this classic modular kitchen layout. They are ideal for small-sized homes and offer two segregated workstations with ample storage space for an efficient workflow.
U-Shaped Kitchen
This modular kitchen layout has three-sided wall designs that maximise storage possibilities and are efficient for medium-sized and spacious kitchens.
Peninsula Kitchen
The peninsula kitchen layout offers three accessible sides with one end attached to a wall or counter space. It serves as an alternative option to an island for smaller-sized kitchens and provides ample storage space while adding seating to entertain.
Island
The Island kitchen layout ideas can enhance your cooking space by adding storage and creating a relaxed dining or seating area. An island counter adds function and aesthetics to the heart of your home.
Different Types of Kitchen Layouts
The kitchen is an integral part of Indian homes, and if planned as per Vastu, prevails positive energy and good vibes in the heart of your home. For Vastu tips for the kitchen and decor, connect to the experts at Interior Company.
●   Kitchen sinks and drains should be in the northeast direction. According to Vastu's tips for the kitchen, the washbasins and cooking range should not be parallel or on the same platform. This is because water and fire are opposite elements and they repel each other.
●   The ideal placement of the modular kitchen is in the south-east direction. All the cooking appliances that represent fire, including the gas stove, cylinders, microwaves, or oven should be placed in the southeast part of the kitchen.
●   The refrigerator should be positioned in the south-west direction to ensure a peaceful kitchen environment as per Vastu. Storage of grains and other essentials should be in this direction of the kitchen as it invites good luck and prosperity.
●   As per Vastu, use bright colours in the kitchen, like green, yellow, and blue to enhance positive energy in your home.
●   Moreover, the placement of windows and exhaust should be in the east direction to let out all the negative energy. According to Vastu, the entrance or the door to your kitchen should be in the eastdirection.
Kitchen False Ceiling Design Tips for Indian Kitchen
A kitchen false ceiling design can be trendy yet elegant keeping the clutter to a minimum. To strike a balance between functional and decorative aspects, explore stunning kitchen false ceiling ideas with Interior Company to create your dream space
●   Simple Kitchen False Ceiling
●   Modern Kitchen Pop Ceiling
●   PVC Ceiling Designs
●   FiberGlass Kitchen False Ceiling
●   Wooden Kitchen False Ceiling Designs
Paint Colour Ideas for an Ideal Kitchen
If you're looking to spruce up your kitchen, adding colour will breathe new life into the heart of your home. Whether you opt for neutral tones or prefer to take a risk with contrasting hues, make your cooking space stand out with our stylish kitchen paint colour ideas. Paint is one of the simple design tricks to transform your kitchen and add a visually appealing look. From versatile shades of green and blue to classic combinations like black and white, pick the right colour scheme that suits your style and makes your kitchen shine.
Creative Kitchen Organization Ideas to Maximize Storage Space
If you're lacking ideas for kitchen storage, it's time to declutter once and for all with these space-saving solutions. Discover the best kitchen organization ideas curated by the experts at Interior Company that will help you make the most of your storage space.
●   Stretch cabinetry to the ceilings.
●   Install pot racks over the sink or stove to store all pans.
●   Double your shelf space with affordable in-cabinet shelving.
●   Add drawers on islands on both sides for extra storage space.
●   Go for open shelves ideas for kitchen storage.
●   Bring in baskets and bins to store items.
●   Use drawer separators for cutlery.
●   Get creative with additional storage on the side of your fridge.
Safety Rules for Kitchen
While prepping for a new recipe and cooking your favourite dish in the kitchen, make sure to follow these kitchen safety tips to avoid cuts and burns.
●   Always wash your hands before starting to prepare food.
●   Wear appropriate clothing and shoes.
●   Handle hot dishes with care to prevent spills.
●   Use different chopping boards for raw meat, fruits, and vegetables for enhanced cooking.
●   Learn about fire hazards and how to use fire extinguishers.
●   Store your food properly to keep it fresh and safe.
FAQs
What are the rules for designing a kitchen?
For a clutter-free and organised kitchen follow these five rules:
●   The Work triangle.
●   Multi-functional space
●   Doorways and walkways
●   Kitchen ergonomics
●   Counter space and seating
What should be the standard size of a kitchen?
The standard kitchen size is around 8 feet wide X 10 feet long which includes comfortable working space, kitchen platform size, and free clearance to move around without any hindrance.
What are the types of kitchen layouts?
Modular Kitchen layouts come in a variety of options, and you can choose one based on personal preference and space utilisation.
●   Straight Kitchen
●   Parallel Kitchen
●   L-Shaped Kitchen
●   U-Shaped Kitchen
●   Island Kitchen
●   The Peninsula Kitchen
How can Vastu dosh of the kitchen be corrected?
As the kitchen is the heart of your home, a Vastu-friendly kitchen ensures postie energy, prosperity and success. Place your cooking appliances on the southeast side of the kitchen, and sinks and drains should be in the northeast direction. Incorrect placement of kitchen units may bring Vastu Dosh. For more Vastu tips for home kitchens, connect to the experts at Interior Company.
How can I organize my small kitchen neatly?
When organising a small kitchen, use effective ways and space-saving solutions to make the most of your living space.
●   Start by decluttering and prioritising your essentials for a functional space.
●   Take your wall cabinets to the ceilings for vertical storage space.
●   Use open shelves and pot racks for a unified design.
●   Customize the corner cabinets to store pantry items.
●   Make the most of your under-sink space for less-used items.
Read More..