Why Choose Interior Company
Interior Design is more than just finding the right colours, the perfect design or the appropriate balance. It is creating 100 memories, every square inch. A lot of effort goes into finding an aesthetic yet efficient design for your home. We at Interior Company pride ourselves on a team that has mastered the art of walking that thin line between a style and function which is all that our customers desire.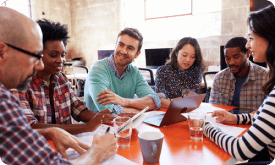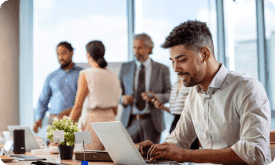 Benefits and Perks
At Interior Company, we understand we're not simply designing an empty space, we're breathing life into it. And so we hold our team very close for their absolute passion and purpose.
1.
Our careers offer competitive salaries because we value stability and talent. We know your worth and we understand you do too.
2.
You can learn something new with various teams and departments every day. We offer avenues for skill development and training for all our employees because we recognize that your growth is our growth.
3.
A rewarding compensation for higher performance and work ethic. Our employees are very important to us and we do all we can to validate their efforts and dedication to the team.
4.
Talent is talent and we do not discriminate. If you are an innovator who can dream design and assemble brilliance, we do not care what colour, age, gender or citizenship status you have while you're at it.
5.
We understand that innovation doesn't knock from 9 to 5. And as a company that depends on this creative drive, we offer all our employees the liberty to reasonably choose when to come in.
6.
One of our core values is to be responsive towards the needs of all our employees. We offer attractive health care benefits and medical coverage for all employee families and their personal needs.
Find Your Place
The one thing we can all do is dream. If you are a dreamer who strives for more, join us in our pursuit to ensure every square inch carries 100 memories!
Showing 30 positions
Gurgaon/ Noida/ Mumbai/ Bangalore

Delhi NCR, Mumbai, Bangalore, Hyderabad