Our top interior designers create unique spaces based on the client's inclined taste and budget.

Our team of managers provides innovative solutions and tailored services to build cohesive designs.

With a perfect amalgam of furnishings, fabrics and decor, our trusted partners play a large role in the success of our projects.
From Concept to Completion, We've Got You!
Our in-house designers in Pune devise bespoke solutions based on client's preferences.
From completed homes to modular kitchens, and storage to decor, our top interior designers create spaces that match your vision.

We follow a meticulous planning approach with detail-driven designs for construction of your homes.

Our top interior designers spearhead quality assurance by extending support after the execution of home projects.
What We Did So Far In Pune
Homes Under Design Phase

Projects In Execution Phase

Homes Delivered
Our Clients Simply Love Our Work
Because building great customer relationships is the best business strategy.
4.5
All
Gurgaon
Bangalore
Mumbai
Pune
Chennai
Hyderabad
Noida
Basabi Sengupta
We are highly satisfied with your experienced workmanship The team is quite professional We pray God for your further upliftment Wish you all the best
Nita bhiwarkar
My designer is Vidhi Patel and she is excellent at her work. Whenever we had any doubt or needed any suggestion she was there on time. She has designed all the rooms as per our requirement. Nice design work. Thanks Vidhi....😊👍 Good quality material of laminates and hardware is used. Good work. My family and friends liked it so much. We are totally satisfied with all the services provided. Thankyou Mahesh and team. Well planned execution and coordination Keep up the good work 👍👍
Navnit Khanke
The interior working have profound knowledge and are ready to help you with your vision. Megha Patil in particular has been professional throughout. She has good experience with the line of job. Overall a great experience
Rohan Sengar
Wonderful work done by the company
A 360-Degree Tour Of Our Executed Projects in Pune
Like our designs? Explore them from a different perspective!
Why Choose Us
With us, you experience the power of ideas, design and craftsmanship come alive.
Made to Order
We create personalised
spaces that cater to your
every requirement.
Lowest Prices
Guaranteed
We provide the best
possible solutions that
suit your finances.
Quality Checks
At Every Step
We guarantee thorough
quality checks till project
completion
Timely Delivery
Assurance
We proactively work on
commitments to maintain our benchmark of ontime delivery
10-Year
Warranty
We invigorate client
relationships by offering
warranties that last a decade.
Design Trends in Pune
Our interior designers in Pune help you discover your style for your ideal home.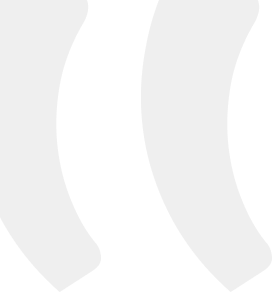 Our Pune Clientele
Look what our clients in Pune have to say about our services
I went to Interior Company, Pune for the furnishing of my new home. The team there who worked on my project, Akanksha and Shubham, were very thorough in their work. They provided a clear and detailed walk through of the design they had come up with, and explained every aspect of the design in great detail.

Kitchen trolleys, furniture in general is an area of no or limited knowledge for most of us, so you may end up taking wrong decisions that too spending handsome amount which you regret for lifetime. Thanks to Interior Company & special thanks to Ms.Shivangi Gaikwad who were really professional in giving best suitable suggestions & options and guide through the process to make right choice...Best luck & really appreciate....Keep it up.

Well I have bought a new under construction flat in Mahalunge, Pune. My modular kitchen is being designed by Interior Company and Ms. Vaishnavi Dethe is handling my project. I felt that she is doing an outstanding job as far as designing is concerned. I liked the colour combinations which were shown to me. I was also given incentives in the form of spin the wheel lucky prize award. I was the winner of one Faber Chimney & Hub which will be given free of cost and installed in my modular kitchen. I was also given a early bird discount because I booked my order within October 2021. I am very impressed by the level of professionalism and skills the designing team including Ms. Vaishnavi has. To sum up my experience of engaging Interior companies services has been fantastic. Wishing you all the best . Thanks Dhananjay Rajwade

We have many Companies who make Home like Heaven, but when we visited Interior Company, in the first meet itself we believe we reached correct destination and we must admit All credit goes to Ms. Anam Pathan and Mr. Chetan Raghuwanshi. The way they explained and drove through the presentation along with in depth knowledge about every single doubt that we had was fabulous. They are true customer centric and I have great respect for both of them about what they said they are doing. One more person that I definitely would like to mention is Ms Mansi, in the first meet itself she came up with great ideas and designs. I have internal faith on these persons and company as if every company have such kind of Gems, it definitely become Market leader in any area. At last but not least I'm happy that I choose Interior Company and will definitely suggest everyone to just visit the place once before finalizing the Interior Based Company.

The designer assigned to my meeting and services was Harshvardhan. We appreciate his presence of mind and keen attention towards our requirements and his interest in trying to deliver them as well. He was very professional throughout our complete connect but at the same time also made us feel at home and comfortable. Thank you Interior Company and Harshvardhan for ur efforts. Hope to see u soon 😀
Our Live Projects In Pune
Delve into the round-the-clock home projects and learn more expertise from our interior designers in Pune.
No. 110/11, Amar Paradigm,4th floor,Sr, 3, Veerbhadra Nagar Rd, opp. Chroma, Baner, Pune, Maharashtra 411015

Tuesday - Saturday

10 AM - 09 PM
Importance of Hiring an Interior Designer in Pune
While everything can be DIYed, with some things experts in interiors in Pune are a necessity. At first, you may feel like decorating your living room is an easy task. Throw some curtains, a sofa, a table and some pillows would make the cut. The variety of curtains available in the market will feel like a rock on your head, and that is just the tip of the iceberg. This is a must to hire a living room interior design team to look after the details. Not only will these experts structure your ideas, budget and overall plan into reality, but they will also bring their experience to the table. They will upgrade your ideas, give you budget-friendly suggestions, educate you about the nitty-gritty of architecture and lastly make your life easy in one go.
Interior company in Pune will give you a hassle-free service in just a call. They will work side by side with you, sharing every detail of the project. Our team will also make sure you understand everything about the art of decorating. Our conversation will also include ways to manage and maintain the shine of the decor.
Home Renovation Services in Pune to Build Your Dream Home
Dreaming of a home is easy but building it is a bit of a task. You can sit back and relax, our team of interior decorators in Pune will handle everything. We will first learn about everything you want out of your dream project. Then, our interior design services will revamp your place into a dream come true.
So, connect with Interior Company and meet our best interior decorators in Pune today! You can call us or drop us an enquiry. We'll reach out soon to cover everything. Leaving no stone unturned, we will make sure to bring the best of the world to you from concept to completion.
Checkpoints to Get an Experienced Interior Designer in Pune
There exist a bunch of interior design firms in Pune with a lot of "years of excellence". However, it's hard to gauge their experience. Therefore, we have come up with a checklist that will ease the selection process.
Examine the interior firms in Pune's previous work. See if their style aligns with your preferences and if they have experience in similar projects.
Request references from previous clients. Gather insights into their work quality and professionalism. If you want to decorate your bedroom, then check the bedroom interior design experts only.
Ensure the designer has the necessary certifications or qualifications. Make sure they are licensed to work in Pune.
Effective communication is key. Ensure that your selected interior design company in Pune can clearly convey their ideas and understand your requirements.
Don't settle for the first designer you meet. Get quotations from good interior designers in Pune for comparison.
Look for online reviews or testimonials from past clients to gauge the designer's reputation and client satisfaction. These are just to know if they are good with their clients.There can be multiple reviews about modular kitchen design and other types of corporate and residential projects.
To make it easy for you, Interior Company is the best interior designer in Pune. Connect with us and cover all the checkpoints. Whether it's the whole building or just modular kitchens in Pune, our quality and experienced team will pass this checklist with flying colours.
Why Should You Choose Interior Company for Your Home in Pune?
We can say that "you must choose Interior Company", but why? We're a group of top interior designers in Pune who work well together. We really care about our customers and make sure they will have the best experience. We can help you with all aspects of your home renovation project. From coming up with custom design ideas for the kitchen, living room, and modular wardrobe design in Pune to making sure everything is finished just right. We will also make sure that you are not kept in the dark about anything technical. You can set up an appointment with us at Interior Company in Pune. We're here to make your home look amazing!
Cost of Home Renovation in Pune
The cost of home renovation in Pune can vary. From the fees of home interior designers in Pune to the size of your home, materials used, and more. Everything varies when it comes to home renovation in Pune. However, on average, you can expect to pay anywhere from Rs. 800 to Rs. 2500 per square foot for low-budget interior designers in Pune. Keep in mind that this is a general estimate. It's advisable to get quotes and discuss your renovation goals to get a more accurate cost estimate for your residential interior designers in Pune.
FAQs
How much do interior designers charge in Pune?
Architects and interior designers in Pune charge varying fees, including consultation fees, design fees, hourly rates, fixed project fees, material markups, and potential site visit charges.
Where can I find the best interior designer in Pune?
When looking for an interior designer's office in Pune, you can find references and contact information on various websites. You can narrow down your choices by considering the designer's location and then select the one that suits you best.
Can I have a meeting at my home?
Yes, you can schedule an online consultation with Interior Company by booking an appointment and explaining your needs to them. They can also schedule your meeting with our luxury interior designers in Pune at home if you are not able to travel outside.
What is the starting price for home interiors in Pune?
The starting price for residential interior designers in Pune varies. Although, it may begin at approximately Rs. 2 lakhs to Rs. 5 lakhs for basic design and furnishing of a small apartment.
What are the latest trends in interior design in Pune?
The latest trends in home interior Pune include minimalism, sustainable materials, biophilic design, open floor plans, earthy tones, smart home tech, etc.
How can I select materials for design?
To choose materials for your design, consider style, functionality, budget, sustainability, maintenance before choosing material. You can also connect to our home and office interior designers in Pune to make the selections easy for you.
How will my site be measured?
Your site will be measured using standard architectural and construction measurements. Assessing dimensions such as length, width, and height of rooms or spaces. These measurements are vital for creating accurate floor plans.
What will be the timelines for my project completion?
The project completion timelines can vary depending on the scope and complexity of your project.
Read More..