Our top interior designers create unique spaces based on the client's inclined taste and budget.

Our team of managers provides innovative solutions and tailored services to build cohesive designs.

With a perfect amalgam of furnishings, fabrics and decor, our trusted partners play a large role in the success of our projects.
From Concept to Completion, We've Got You!
Our in-house designers in Bangalore devise bespoke solutions based on client's preferences.
From completed homes to modular kitchens, and storage to decor, our top interior designers create spaces that match your vision.

We follow a meticulous planning approach with detail-driven designs for construction of your homes.

Our top interior designers spearhead quality assurance by extending support after the execution of home projects.
What We Did So Far In Bangalore
Homes Under Design Phase

Projects In Execution Phase

Homes Delivered
Our Clients Simply Love Our Work
Because building great customer relationships is the best business strategy.
4.4
All
Gurgaon
Bangalore
Mumbai
Pune
Chennai
Hyderabad
Noida
Sandeep G
interiors company is a go to place for your home interiors if you want your Home to become like your dream place. My project was designed well and executed very well and managed by the team.
K Ashish
Recently done interiors with Interior Company , they are the Best in current market and budget friendly, customers who are looking for interiors just go for it, Quality materials used are excellent, Few design hiccups during execution but team was enough patience to deal with it. Excellent finish by execution team & final Outcome very good and Site installation team with polite patience till handover with in on time and hassle free work. I would like to thank whole team and hats off for your dedication and support making our house as beautiful with memories. Thank you!!
Chandrashekar Shekar
Recently got the interiors done by Interior Company Bangalore. Both design and installation team did decent job. They are all professional in their work. On time delivery, timely updates, transparency in pricing and experience stores are some of the things for which one should go for Interior Company for designing their dream homes.
A 360-Degree Tour Of Our Executed Projects in Bangalore
Like our designs? Explore them from a different perspective!
Complete Turnkey Services
Design solutions tailored to your style, space and budget.
With an emphasis on details, extraordinary designs and exceptional customer service, we bring your dreams to life.
Know More
From skirting to inlays, and furniture to decor, we look into every aspect of building ergonomic spaces.
Know More
Top Localities in Bangalore
Why Choose Us
With us, you experience the power of ideas, design and craftsmanship come alive.
Made to Order
We create personalised
spaces that cater to your
every requirement.
Lowest Prices
Guaranteed
We provide the best
possible solutions that
suit your finances.
Quality Checks
At Every Step
We guarantee thorough
quality checks till project
completion
Timely Delivery
Assurance
We proactively work on
commitments to maintain our benchmark of ontime delivery
10-Year
Warranty
We invigorate client
relationships by offering
warranties that last a decade.
Design Trends in Bangalore
Our interior designers in Bangalore help you discover your style for your ideal home.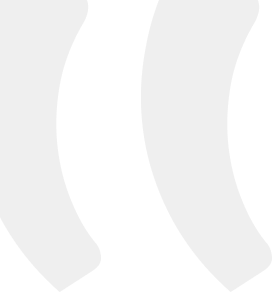 Our Bangalore Clientele
Look what our clients in Bangalore have to say about our services
It was a great experience with Square Yards' Interior Company. Earlier we were not sure whom to approach for our Interiors and later we got in touch with Rakshith who helped us on this beautiful journey. Overall it was a seamless experience form the team.

My Home interiors were designed keeping my 2 small kids in mind. The suggestions given were well taken during design by Chandru. The execution of interiors of my home were well planned and implemented by Akash. The queries during the project were well answered by Arati at all times. The updates given on whatsapp helped me track the project away from home. I thank & recommend Interior Company by Square Yards to my friends anf relatives.

The production team of theirs is responsive and helpful. They try to find a solution. Neatly finished job. Niranjan was prompt and very responsive, and Aarti and Chiranjeevi were supportive too. All the best.

Thank you Interior Company for doing the job perfectly and making it happen as expected. Recommended to everyone !!!!! Regards and all the best for your future endeavours.

They did an excellent job with our home interiors. Followed strict schedule, did well to accomodate our last minute requests and made sure that any follow-ups were completed even 6 months later.. highly recommended!!

We got interiors done from Interior Company by Square Yards. Good team coordination. All work has been done as per our requirements. Also great support from back end by Arati. Good luck.

It's been an amazing experience with the entire transition for my flat interior design. Very professional, responsive and helpful. Kudos to Arthi, Niranjan, Chiranjeevi and sashi for their dedication and kindness!!

Sarang and team have been doing a good job in designing the interiors for our dream home. The experience till now is good, hoping for a great finish too.

Design is imagination made visible and that is true with Interior Company by Square Yards. A special mention of thanks to Aarti & guiding project manager Akash for completing a dream project both of them have done a superb job.

Overall very good experience with entire team and timely work completion with good quality products delivery. I will recommend them to my friends and family for the turnkey projects.
Our Live Projects In Bangalore
Delve into the round-the-clock home projects and learn more expertise from our interior designers in Bangalore.
Interior Company Experience Center, 2JFR+HVM, HRBR Layout 2nd Block, HRBR Layout, Kalyan Nagar, Bengaluru, Karnataka 560043

Tuesday - Sunday

10 AM - 07 PM
Why Should You Enlist Help from Interior Designers in Bangalore?
If you're planning to design, renovate or construct your home in Bangalore, hiring an interior designer can transform your vision into reality. They identify a client's needs and desires, develop a budget, and provide innovative design solutions in creating functional and aesthetic spaces. Interior Company offers construction and home renovation services in Bangalore. We abide by the creative and aesthetic sensibilities of the location and create homes that are contemporary as well as traditional in nature, customised to the client's needs.
What Factors Should You Consider while Hiring Interior Designers and Decorators in Bangalore?
Before hiring an interior designer or a decorator, you need to know the scope of the work in your home interior. If it involves structural and spatial changes, then find the top interior designers in Banglore suited for you. If the changes are only aesthetic, choosing the finest furniture and modern-day functional items, then opt for a decorator. Also, determine your style and budget before decorating your space. Choose our design professionals for home renovation services in Bangalore providing tailored solutions and exceptional design services suited to your taste and budget.
Revamp Your Space With the Best Home Makeover Services in Bangalore
When you're planning house renovation services in Banglore, to give your home a refreshing look connect to the Interior Company as we bring you exceptional services and inspirational interiors. Our design professionals create luxurious and comfortable spaces that respond to their lifestyles, tastes and aspirations.
What Skills and Experience Must the Best Interior Designers in Bangalore Have?
If you wish to hire an interior designer in Bangalore, firstly understand the scope of the work and the budget for the design or home renovation services in Bangalore. Our team of designers combine their vision and aesthetic values with high-quality materials to create desirable spaces that enhance the quality of life for inhabitants. They will bring their creativity and knowledge to a project, identify the scope of work and offer innovative solutions. They encourage users to make sustainable choices with the selection of products and finishes that have a low environmental impact shaping smart homes. Interior Company partners with the best interior designers in Bangalore for a customised and committed approach to our respected customers delivering quality work with expertise, detail, and consideration.
What is the Cost of Undertaking Interior Design Services in Bangalore?
Whether you're constructing a new house or apartment renovation in Bangalore, the cost of an interior design project varies depending on the area of the space, the extent of the work and the kind of interiors you choose. We provide one-stop interiors and decor solutions for every space including living rooms, modular kitchens, wardrobes and bedrooms. At Interior Company, we have a team of top interior designers delivering quality work and budget home designs as per your requirements.
Why Should You Choose Interior Company for Your Home Interiors in Bangalore?
We understand that every home is unique and a cherished dream for the homeowner. At Interior Company, we are committed to helping you design as well as build innovative spaces tailored to your taste. We feature a team of highly qualified as well as experienced interior designers in Bangalore that understands your vision and helps in transforming reality. Our team
executes all the stages of Home Interior Design from conceptualization to completion with its utmost sincerity and professionalism.
Our bespoke interior designs and budget-friendly services have been the trademarks of immense creativity matched with expertise in home interior design.
FAQs
How much do interior designers charge in Bangalore?
Whether it's house design or flat renovation in Bangalore, interior designer charges vary depending upon several factors – from the scope of the work to the size of the project,  type of materials, upholstery, flooring, ceiling work, and furniture designs. Contact our interior designers in Bangalore for your ideal home in accordance with your need and budget. 
Where can I find the best interior designer in Bangalore?
Interior designers enhance the look and add functionality to the home. At Interior Company, you will find the best-experienced interior designers in Bangalore, they will guide you in picking a style, creating innovative designs, finalising the aesthetic and delivering projects within the stipulated time and budgets.
Can we meet at Interior Company's Bangalore Office for the interior designer?
Yes, you can schedule an appointment  with the representative of the interior design company in Bangalore. They will help you figure out and understand your requirements.
Can I have a meeting at my home?
Yes, Interior Company offers online consultation, just book a consultation with us and our experts will contact you for a better understanding of your requirements, whether it's a new house design or home renovation in Bangalore
What is the starting price for home interiors in Bangalore?
The starting price of constructing a home or house renovation in Bangalore may vary depending on the size of the space, scope of work, material selection, and much more. Find the best budget home makeover in Bangalore at Interior Company that can bring your vision to completion.
Why hire a designer for your apartment renovation in Bangalore?
Interior designers have the skills and possess market knowledge of the latest trends to help you make the right decisions when it comes to designing your abode. You may have an idea or a vision for your home but an interior designer can build and execute it to perfection without any hassle. With our team of committed designers on board, the execution and timely delivery of your home or apartment renovation in Bangalore become seamless.
What are the latest trends in Interior design in Bangalore?
Interior design in Bangalore- one of the largest cosmopolitan metros, caters to a wide variety of tastes and styles. From pastel-coloured kitchens to decor crafted from natural elements, customised furnishings and more, we develop interior and exterior design experiences available for villas, bungalows, as well as apartments. Our prolific team of interior designers in Bangalore create distinctive and compelling designs addressed to client's needs and tastes.
Read More..