Our top interior designers create unique spaces based on the client's inclined taste and budget.

Our team of managers provides innovative solutions and tailored services to build cohesive designs.

With a perfect amalgam of furnishings, fabrics and decor, our trusted partners play a large role in the success of our projects.
From Concept to Completion, We've Got You!
Our in-house designers in Chennai devise bespoke solutions based on client's preferences.
From completed homes to modular kitchens, and storage to decor, our top interior designers create spaces that match your vision.

We follow a meticulous planning approach with detail-driven designs for construction of your homes.

Our top interior designers spearhead quality assurance by extending support after the execution of home projects.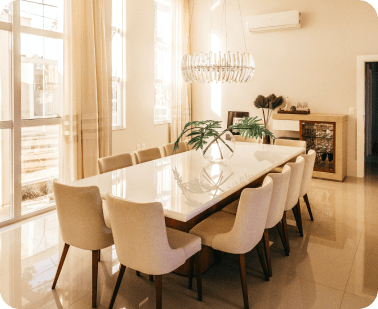 What We Did So Far In Chennai
Homes Under Design Phase

Projects In Execution Phase

Homes Delivered
Our Clients Simply Love Our Work
Because building great customer relationships is the best business strategy.
4.6
Based on 37 Reviews
All
Gurgaon
Bangalore
Mumbai
Pune
Chennai
Hyderabad
raga raghav
Would any day recommend "Interior Company" . It was a one stop solution for all my needs and it was too satisfying. Go for it. Especially the installation team was very much responsive and helpful in our needs.
Kishore
Thank you INCO Square yards for delivering what we expected. Completed the projected as promised, it is on time. Communicating to the customers plays major role in this field and that was done perfectly by Ram. Overall we are happy with the outcome. Thanks to Ram and Jeena and the whole Team 👏🏻
Abdul Rehman
Nice team decent labours and the interior design they did so neatly I love the company !!
Pavithra Ravichandran
Mr. Praveen had done a good job and hard/heart work in making our home a nice & cosy place to comeback. A very patient and accomadating. brilliant designs & ideas one can rely on square yards I will definitely recommend for renovation/Interior company 'Square yards'. Happly satisfied
Ishu Ishu
I absolutely loved the work .They are very professional and made the entire experience amazing.
Complete
Turnkey Services
Design solutions tailored to your style, space and budget.
With an emphasis on details, extraordinary designs and exceptional customer service, we bring your dreams to life.
Know More
From skirting to inlays, and furniture to decor, we look into every aspect of building ergonomic spaces.
Know More
Top Localities in Chennai
Why Choose Us
With us, you experience the power of ideas, design and craftsmanship come alive.
Made to Order
We create personalised
spaces that cater to your
every requirement.
Lowest Prices
Guaranteed
We provide the best
possible solutions that
suit your finances.
Quality Checks
At Every Step
We guarantee thorough
quality checks till project
completion
Timely Delivery
Assurance
We proactively work on
commitments to maintain our benchmark of ontime delivery
10-Year
Warranty
We invigorate client
relationships by offering
warranties that last a decade.
Design Trends in Chennai
Our interior designers in Chennai help you discover your style for your ideal home.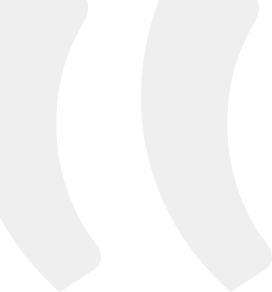 Our Chennai Clientele
Look what our clients in Chennai have to say about our services
Engaged Interior Company by Square Yards for my home interior work. I am very happy and satisfied with their professionalism and delivery. Aswin the designer has done a fabulous design job and has an excellent attitude. lyappan and Kannan executed the project very well. Thanks all.

Interior Company by Square Yards has done great work on our new home. Their workflow process is always inspiring and on time, with retaining quality. I personally like the,r dedication towards the work and being responsive with utmost priority. I'd specially love to thank, Mr. Praveen - Project Manager, Mr. Vetri Pranav - Senior Designer, Mr. Aiyappan - Project Manager Ms. Madhumitha - Designer and all the people who are actively involved in the project.

Excellent work. The team led by project manager Praveen did a great job. Installation and snag correction was perfectly done.

They honoured their commitment. The quality of work is really impressive. Mr. Aiyappan (Project Manager) and Mr. Ashwin (Designer) coordinated well with us starting till completion. I would recommend to get associated with them, if you are looking for professional interior designers.

Committed to work, trustworthy, reliable, adjustable and more. The team [Aiyappan Project Manager, Jeena, Dhanalakshmi] I have worked with is really fantastic. Kudos to the team.
Our Live Projects In Chennai
Delve into the round-the-clock home projects and learn more expertise from our interior designers in Chennai.
Rattha TEK MEADOWS, GROUND FLOOR, Tower A, Rajiv Gandhi Salai, Elcot Sez, Sholinganallur, Chennai, Tamil Nadu 600119, India

Tuesday - Saturday

10 AM - 09 PM
Every Home Has a Unique Inside Story, Meet the Designer
Is Hiring an Interior Designer Important for Home Renovation in Chennai?
Now with Instagram and Pinterest ideas, we all have a mood board prepared for our home interiors. So, why hire an interior designer at all? Well, you might have all the ideas in your vision, but a designer will help you with a structured house renovation in Chennai. Not only that, but the marriage of their technical and professional inputs to your creative sets can create something exemplary. Not just that, you can come across current trends and designs that might fit your interior space on a budget! So, you can just relax and watch the magic happen. 
Remodel with Our Home Renovation Services in Chennai
While remodelling, choosing the right set of professionals becomes primary and with the right team, you can bring your renovation projects to life. So, if you have been going through home renovation services in Chennai, we might have just ended your search with the Interior Company. You can get in touch with our team of designers and discuss all your requirements, mood boards and budget. This will help them chart out the best option for you from design to execution. 
What Experience Must an Interior Designer in Chennai Have? 
An interior designer must not be just a designer, but they must also possess other skills like problem-solving, multitasking, flexibility, communication and multitasking. Apart from this, you should make sure that the designer holds professional experience and it aligns with the idea trail you want your home to be fabricated in. Make sure you make a meticulous choice for home renovation in Chennai.
Why Should You Choose an Interior Company for Your Home Renovation Project in Chennai?
Choose Interior Company because we value individuality, choose us because we bring the best to you. Offering customisable interior design services, we help you create dream spaces in your home. Knit together with the best team of design professionals and analyse your house renovation cost in Chennai with Interior Company.
The Importance of Interior Design Services in Chennai
Understanding the basics, interior designing can not only make a space better but also makes it better for suiting the needs of a user. For instance, while designing a bedroom you will be making decisions that might be easy on the eyes and the colour palette can be a bit more relaxing. Gauging aesthetics and painting the interiors according to function is something that an interior designer can chalk out better given your aesthetic and budget.
Tips for Home Renovation in Chennai?
If you think that your house might need some renovation, then you must consider small remodelling on the basis of your budget. While this might feel overwhelming to you, this process of house renovation in Chennai gets smoother with Interior Company. Taking challenges and designing suitable spaces, while giving them a trendy look is what our designers aim for. Most importantly we preserve your ideas and make sure they are executed in the best way possible. Out sight is fixated on providing comfortable and trendy interiors that makes the user take the best interior experience with Interior Company. 
FAQs
How much do interior designers charge in Chennai?
The charges of interior designers and home renovation cost in Chennai depend on the size of the unit, the needs of the customer and most important the budget at hand.
Where can I find the best interior designer in Chennai?
If you are looking for an interior designer in Chennai, you can get in touch with the American Society of Interior Designers (ASID). This will give you a list of interior designers in you area and then you can choose one on the basis of their portfolio.
Can we meet at the Interior Company's Chennai Office for interior designer?
Yes, you can schedule an appointment with the interior design representative in the Interior company, Chennai. They will make a note of your requirements and help you figure out the best option.
Can I have a meeting at my home?
Interior company does offer online consultation. All you need to do is book a consultation with our experts and help them understand your requirements. From construction to home makeovers, you can get it all at Interior Company, Chennai.
What is the starting price for home interiors in Chennai?
For interior services and home makeover in Chenai, the pricing is completely subjective and depends on the size of the project and the amount of work required.
What are the latest trends of Interior design in Chennai?
With changing times, the trend keeps changing as well. The core aesthetic of Chennai has shapeshifted to more vibrant, eclectic colours along with traditions woven to them.
Read More..