Our top interior designers create unique spaces based on the client's inclined taste and budget.

Our team of managers provides innovative solutions and tailored services to build cohesive designs.

With a perfect amalgam of furnishings, fabrics and decor, our trusted partners play a large role in the success of our projects.
From Concept to Completion, We've Got You!
Our in-house designers in Delhi devise bespoke solutions based on client's preferences.
From completed homes to modular kitchens, and storage to decor, our top interior designers create spaces that match your vision.

We follow a meticulous planning approach with detail-driven designs for construction of your homes.

Our top interior designers spearhead quality assurance by extending support after the execution of home projects.
What We Did So Far In Delhi
Homes Under Design Phase

Projects In Execution Phase

Homes Delivered
Complete Turnkey Services
Design solutions tailored to your style, space and budget.
With an emphasis on details, extraordinary designs and exceptional customer service, we bring your dreams to life.
Know More
From skirting to inlays, and furniture to decor, we look into every aspect of building ergonomic spaces.
Know More
Why Choose Us
With us, you experience the power of ideas, design and craftsmanship come alive.
Made to Order
We create personalised
spaces that cater to your
every requirement.
Lowest Prices
Guaranteed
We provide the best
possible solutions that
suit your finances.
Quality Checks
At Every Step
We guarantee thorough
quality checks till project
completion
Timely Delivery
Assurance
We proactively work on
commitments to maintain our benchmark of ontime delivery
10-Year
Warranty
We invigorate client
relationships by offering
warranties that last a decade.
Design Trends in Delhi
Our interior designers in Delhi help you discover your style for your ideal home.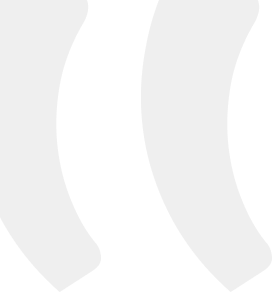 Our Delhi Clientele
Look what our clients in Delhi have to say about our services
Hi..we got our interior work done from Interior Company by Square Yards...Mohit and Garima were very supportive and have done gr8 job...they understood our need and have accordingly made suggestions ..Gr8 job team

Decent work done by the team!!! Team was responsive to address all queries!!!

We got the renovations done for our flat by Interior Company. Team especially Dheerendra Chowdhary, Irfan and Garima have done a brilliant job. The designs were well thought of followed by brilliant execution. Team was very accommodating and incorporated our feedback well. We are very pleased with the services offered and look forward to getting interiors done for our other flats too.

Team was very professional. Keep us updated with status and progress and delivered on time. Special thanks to Alka - Interior designer Dishant for executing it perfectly.

Had a good experience with them. The Team that worked on my project, Ashwani, Tina & Dishant were very helpful and understanding. Delivered the project as per my requirements adding value of their professional expertise to it.
Our Live Projects In Delhi
Delve into the round-the-clock home projects and learn more expertise from our interior designers in Delhi.
Magnum Towers - 1, 4th Floor, Golf Course Ext Rd, Sector 58, Gurgaon, Haryana 122011

Tuesday - Saturday

10 AM - 07 PM
What Differentiates Interior Decorators from Interior Designers? 
Interior designers and interior decorators terms are often mistaken as the same thing, but they are both distinct and have their own job descriptions and function.
An interior designer creates living or work spaces to accommodate people's needs and enhance the user's life. Their work involves spatial planning, designing and renovating interiors making them physically, socially and aesthetically functional. 
On the other hand, interior decorators
embellish living spaces that already exist.
Their interest revolves around home decor and the arrangement of furniture to adorn the house.
Details like selecting materials, furniture, wall designs, colour schemes, and decorative accents fall under the scope of an interior decorator. 
When it comes to designing a home in Delhi, every detail is looked into by our top interior designers. Interior Company works towards turning your home into a warm and inviting space. 
Why Should You Hire an Interior Designer in Delhi?
Interior designers have the skill and understanding of the latest trends that will help you make the right decisions when it comes to designing your home. Our best interior designers in Delhi bring your vision of home to completion seamlessly without any hassle. Whether it is the entire house interior or home renovation services in Delhi, Interior Company offers holistic design solutions with their creative approach and well-structured ideas.
Revamp Your Space With the Best Home Makeover Services in Delhi
Are you looking for home renovation services in Delhi? But have no clue where to begin? Don't worry, Interior Company has got you covered. With our team of budget interior designers in Delhi, we offer complete tailored services according to the client's taste and preferences without making a financial burden. Our designers revamp your living space and give your home a distinctive look with the latest designs and patterns.
What Skills and Experience Must the Best Interior Designers in Delhi Have?
We believe that every house is unique and professional interior designers in Delhi will help you in creating your dream home. With years of experience to visualise the space and exploring global trends, they can guide homeowners and offer relevant advice. Interior Company houses famous interior designers in Delhi with unmatched skills and exceptional services. From spatial planning and configuration to decorative aspects such as furniture, furnishings, colours, etc, they style every nook and corner of your home and can bring an entirely new look to the space.
What is the Cost of Undertaking Interior Design Services in Delhi?
Interior design cost in Delhi is dependent on a lot of factors, such as the scope of work, and the size of the house which may vary from luxurious villas to 3 BHK apartments, to relatively small houses. Also, your budget varies depending on the type of materials, flooring, ceiling work, and furniture designs you choose. Below we have cumulated the cost into three categories:
Luxury Interior Design Services
For premium homes, hire luxury interior designers in Delhi to craft your personal space. They will create vibrant and exquisite designs that suit your style and personality. 
Mid Range Interior Design Services
Find the budget interior designers in Delhi to get you ideally suited home interiors for your apartments. Interior company assures you a hassle-free experience of designing with our expert interior designers with price suiting to your range. 
Affordable Interior Design Services
Whether you are planning to renovate your current house or decorate your new home hiring low-budget interior designers in Delhi can quickly and easily bring your home design idea to life.
Why Should You Choose Interior Company for Your Home Interiors in Delhi?
Planning a new home or renovating your existing house is a daunting task. It involves a lot of careful thought, research, and understanding of materials and technology. For that, you need to hire skilled and experienced interior designers that can execute your vision.  At Interior Company, we have a team of top interior designers that offer exceptional customer services and versatile design solutions for your perfect home that suits your style.
From conceptualisation and ideating to planning and execution, we follow a well-planned process for a seamless home designing experience.
FAQs
How much do interior designers charge in Delhi?
Whether it's home design or house renovation costs in Delhi, interior designer charges vary depending upon several factors: from the scope of the work to the size of the project,  type of materials, upholstery, flooring, ceiling work, and furniture designs. Contact our Interior Designers in Delhi for your ideal home in accordance with your need and budget.  
Where can I find the best interior designer in Delhi?
Interior designers enhance the look and add functionality to the home. At Interior Company, you will find the best-experienced interior designers in Delhi, they will guide you in picking a style, finalising the aesthetic and providing assistance in the project through to the end.
Can we meet at Interior Company's Delhi Office for the interior designer?
Yes, you can schedule an appointment with the representative of the interior design company in Delhi. They will help you figure out and understand your requirements.
Can I have a meeting at my home?
Yes, Interior Company offers online consultation, just book a consultation with us and our experts will contact you for a better understanding of your requirements, whether it's a new house design or home makeover services in Delhi.
What is the starting price for home interiors in Delhi?
The starting price of home interiors in Delhi may vary depending on the size of the space, scope of work, material selection, and much more. Find the best budget interior designers in Delhi at Interior Company that can bring your vision to completion.
What are the latest trends of interior design in Delhi?
Interior Design in Delhi is inspired by the nation's rich culture and heritage. House designs in Delhi have a unique blend of contemporary and traditional style that reflects the modern era having a balance of vibrant colours, smart designs and sustainable homes. The current trends in interiors are constantly changing and evolving. Our top interior designers in Delhi stay up-to-date with the latest trends to create beautiful, functional and timeless spaces.
Read More..