Our top interior designers create unique spaces based on the client's inclined taste and budget.

Our team of managers provides innovative solutions and tailored services to build cohesive designs.

With a perfect amalgam of furnishings, fabrics and decor, our trusted partners play a large role in the success of our projects.
From Concept to Completion, We've Got You!
Our in-house designers in Navi Mumbai devise bespoke solutions based on client's preferences.
From completed homes to modular kitchens, and storage to decor, our top interior designers create spaces that match your vision.

We follow a meticulous planning approach with detail-driven designs for construction of your homes.

Our top interior designers spearhead quality assurance by extending support after the execution of home projects.
What We Did So Far In Navi Mumbai
Homes Under Design Phase

Projects In Execution Phase

Homes Delivered
Complete Turnkey Services
Design solutions tailored to your style, space and budget.
With an emphasis on details, extraordinary designs and exceptional customer service, we bring your dreams to life.
Know More
From skirting to inlays, and furniture to decor, we look into every aspect of building ergonomic spaces.
Know More
Why Choose Us
With us, you experience the power of ideas, design and craftsmanship come alive.
Made to Order
We create personalised
spaces that cater to your
every requirement.
Lowest Prices
Guaranteed
We provide the best
possible solutions that
suit your finances.
Quality Checks
At Every Step
We guarantee thorough
quality checks till project
completion
Timely Delivery
Assurance
We proactively work on
commitments to maintain our benchmark of ontime delivery
10-Year
Warranty
We invigorate client
relationships by offering
warranties that last a decade.
Design Trends in Navi Mumbai
Our interior designers in Navi Mumbai help you discover your style for your ideal home.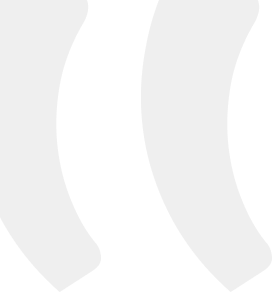 Our Navi Mumbai Clientele
Look what our clients in Navi Mumbai have to say about our services
Ritesh mohite our project manager was very helpful. Overall experience was good. They are also responsive for service after installation.

I am still getting compliments on the decor and everyone saying it was the best ever! I will be sure to recommend you to friends. Thank you again for everything!

From creating the perfect layout to finding pieces I absolutely loved, my designer really took my space to the next level. I never dreamed my home could look – and feel – this good! I LOVE the new design Kajal and Prajakta made for us! They hit the nail on the head and totally read our mind about what we wanted!!!

Good work
Our Live Projects In Navi Mumbai
Delve into the round-the-clock home projects and learn more expertise from our interior designers in Navi Mumbai.
703/704 Ackruti Star, MIDC Central Rd, Andheri East, Mumbai, Maharashtra 400069

Tuesday - Saturday

10 AM - 09 PM
Is Hiring an Interior Designer Important for Home Renovation in Navi Mumbai?
Charting out the interior of a space can be difficult to put together with the colour palettes, mood boards and fabrics, etc. This is where you can really use the help of a professional and get yourself a perfectly designed space. 
Apart from these, interior designers in Navi Mumbai are highly familiar with the design trends and their execution. This would make it easier for you to enjoy these trends in your home. 
Here are more reasons, why you need an interior designer for your home renovation in Navi Mumbai: 
Professional Expertise

: A professional interior designer not only comes with updated trends but the expertise of marrying technicality to your vision. Apart from this, you won't be tricked into paying more money and you can get everything done under your estimated budget.

 

You Can Relax

: By hiring an interior designer, you will get a better understanding of design execution, design concept and market rates. Save yourself from mismanagement, chaos, the hassle of selecting everything in between office hours, and so much more. Hiring a designer will make your goal of

home renovation in Navi Mumbai

much easier. 
Renovate your homes with Our Home Renovation Services in Navi Mumbai
If you feel like those walls in your house might need a makeover, you can get in touch with our experts at Interior Company. Discuss home renovation services in Navi Mumbai. Interior company offers you a team that assists you throughout the process, right from the concept to the execution. The professionals also make sure that all your needs and requirements are met, and that too in a budget. 
What Experience Must an Interior Designer in Navi Mumbai Have? 
One must always look out for experience when choosing an interior designer for their home renovation. Apart from designing skills, the design expert must also be good with communication, vendor dealing, management, etc. There might be a possibility that some professionals might try to overpower your choices. But, you need to make sure to choose a designer who would understand and align with your thought trail. 
Why Should You Choose an Interior Company for Your Home Renovation Project in Navi Mumbai?
You must choose Interior Company, because not only are we a cohesive community of experienced and skillful designers, but we value our customers the most. We offer complete assistance and designs that align with your thought, functioning, budget, etc. So, without further delay, book your appointment at the Interior Company for your home renovation project in Navi Mumbai.
The Importance of Interior Design Services in Navi Mumbai
Interior design holds the power to amplify a space while justifying the needs of the user. While you can completely change the outlook of a space, interior design allows you to layer, fraction and induce multiple themes into making a room appear more charismatic. The Interior Company at Navi Mumbai would paint your room red, so without much overthinking, go book
home renovation services in Navi Mumbai and get your room styled freshly.
Cost of Home Renovation in Navi Mumbai?
If you are looking forward to renovating an empty flat, the cost of interiors goes oscillates per square foot. The price is also directly proportional to the quality of the renovation, the experience of the designer, the requirements, and the time bracket you are looking forward to.
FAQs
How much do interior designers charge in Navi Mumbai?
Depending on the interior designer you choose, your requirement, and your scale of thought, the charges of designers might vary. However, on average, the designers charge as per square feet.
Where can I find the best interior designer in Navi Mumbai?
If you are trying to get yourself an interior designer in Navi Mumbai, you can get references and contacts from different websites. You can filter out the designers on the basis of the locality and then you can pin your best option.
Can I have a meeting at my home?
You can get your offline or online consultation from the Interior Company, after booking yourself an appointment with the designer, making them understand your requirements and budget brackets.
What is the starting price for home interiors in Navi Mumbai?
The cost of interior design depends on the requirements, the scale of design, the experience of the designer etc.
What are the latest trends of Interior design in Navi Mumbai?
Trends in Navi Mumbai are highly driven by crux aesthetics of the city. The fabric of Navi Mumbai captures an amalgamation of vintage and design fads, and that's where most inspirations come from.
Read More..