Our top interior designers create unique spaces based on the client's inclined taste and budget.

Our team of managers provides innovative solutions and tailored services to build cohesive designs.

With a perfect amalgam of furnishings, fabrics and decor, our trusted partners play a large role in the success of our projects.
From Concept to Completion, We've Got You!
Our in-house designers in Thane devise bespoke solutions based on client's preferences.
From completed homes to modular kitchens, and storage to decor, our top interior designers create spaces that match your vision.

We follow a meticulous planning approach with detail-driven designs for construction of your homes.

Our top interior designers spearhead quality assurance by extending support after the execution of home projects.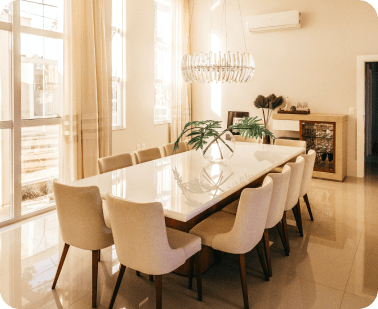 What We Did So Far In Thane
Homes Under Design Phase

Projects In Execution Phase

Homes Delivered
Complete
Turnkey Services
Design solutions tailored to your style, space and budget.
With an emphasis on details, extraordinary designs and exceptional customer service, we bring your dreams to life.
Know More
From skirting to inlays, and furniture to decor, we look into every aspect of building ergonomic spaces.
Know More
Why Choose Us
With us, you experience the power of ideas, design and craftsmanship come alive.
Made to Order
We create personalised
spaces that cater to your
every requirement.
Lowest Prices
Guaranteed
We provide the best
possible solutions that
suit your finances.
Quality Checks
At Every Step
We guarantee thorough
quality checks till project
completion
Timely Delivery
Assurance
We proactively work on
commitments to maintain our benchmark of ontime delivery
10-Year
Warranty
We invigorate client
relationships by offering
warranties that last a decade.
Design Trends in Thane
Our interior designers in Thane help you discover your style for your ideal home.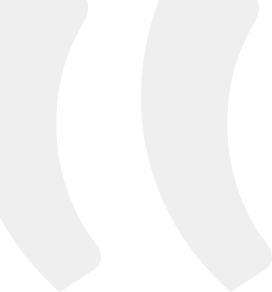 Our Thane Clientele
Look what our clients in Thane have to say about our services
Very innovative work. Carry on!

They shape your dream in to reality, they connect with your dream. Superbly Impressed.

Wonderful service!!! Highly recommended

Excellent work. End product matched with initial design. Good support from BD, Designer and Project team. Polite and soft spoken staff.

The team is super-responsive, creative and delievery oriented.
Our Live Projects In Thane
Delve into the round-the-clock home projects and learn more expertise from our interior designers in Thane.
703/704 Ackruti Star, MIDC Central Rd, Andheri East, Mumbai, Maharashtra 400069

Tuesday - Saturday

10 AM - 09 PM
Every Home Has a Unique Inside Story, Meet the Designer
Why Should You Hire an Interior Designer in Thane?
The role of an interior designer is to improve the quality of life in homes by incorporating 4 elements, namely - furnishing, lighting, painting and decor. Our interior designers in Thane weave these elements around the lifestyle of the owners to create tailor-made, cosy and warm living spaces. With expanding metros and shrinking living spaces, interior designers help you optimise the available space. Interior company strive for perfection in every step, our experts with their immense knowledge utilise the available space to the maximum and enhance the living experience.
What are the Benefits of Hiring Interior Designers and Decorators in Thane?
Interior designers create living spaces according to the needs and requirements of the clients. Whether you're building a new house or home renovation services in Thane, interior designers are professionally trained and can envision a project and bring it to completion. They design and create functional spaces in accordance with your taste and lifestyle. On the other hand, decorators don't create interior spaces. Rather, they embellish them with furniture, decor and accessories best suited to your theme. 
Revamp Your Space with the Best Home Makeover Services in Thane
Renovation experts and designers understand how essential it is to keep your home safe and stylish while also staying within your budget. They will redesign and remodel your home to give it an enhanced look. To put the plan into action, contact Interior Company for the best
house renovation services in Thane.
Schedule a meeting with our experts to inspect and evaluate the entire living space. With their keen sense of knowledge and observation, they boost the house's efficiency and make it more pleasant for you. 
What Skills and Experience Must the Best Interior Designers in Thane Have?
Home interior designers look into everything, from conceptualising to completion to the handing over of the space. If you're constructing a home or house renovation in Thane, meet the designers at Interior Company, they provide detailed and comprehensive theme-based solutions to make your dream home a reality. Through great planning, the latest trends and technology, channelling home designs in adherence to any theme and style of your choice. 
What is the Cost of Undertaking Interior Design Services in Thane?
Whether you're building a new home or house renovation in Thane, the cost of an interior design project varies depending on the area of the space, larger space
needs more work and furnishing, inducing the cost of labour and other charges. Further, the theme selected by the clients plays a huge role in determining the cost as a simple theme would be less expensive as compared to a customised theme that would require expensive decor accessories and furnishings
We provide one-stop interiors and decor solutions for every space, including living rooms, modular kitchens, wardrobes and bedrooms. At Interior Company, we have a prolific team of interior designers delivering quality work and budget home designs as per your requirements. 
Give Your Home Interiors in Thane a Fresh Makeover with Interior Company
While home decorating is no doubt exciting, the process can be overwhelming. Our dedicated team of designers create awe-inspiring designs keeping in mind the personal taste and likeness of our clients. The Interior Company, offers the best house renovation solutions in Thane,
understanding the specific requirements of the clients towards creating an aesthetic space. Our experts pay acute attention to the composite aspect of interior designing which includes spatial planning, lighting, furniture style, paint and decor accessories to create comfortable yet elegant living spaces.
FAQs
How much do interior designers charge in Thane?
Whether it's design or house renovation in Thane, interior designer charges vary depending upon several factors: from the scope of the work to the size of the project,  type of materials, and finishes chosen. Our Interior Designers work along with our customers to jointly determine the budgets they should allocate for designing their abodes in line with their tastes and likeness.
Where can I find the best interior designer in Thane?
Interior designers enhance the look and add functionality to the home. At Interior Company, you will find the best-experienced interior designers in Thane, they will guide you in picking a style, creating innovative designs, finalising the aesthetic and delivering projects within the stipulated time and budgets.
Can we meet at Interior Company's Thane Office for the interior designer?
Yes, you can schedule an appointment with the representative of the interior design company in Thane. They will help you figure out and understand your requirements.
Can I have a meeting at my home?
Yes, Interior Company offers online consultation, just book a consultation with us and our experts will contact you for a better understanding of your requirements, whether it's a new house design or home renovation in Thane.
What is the starting price for home interiors in Thane?
The starting price of constructing a home or house renovation in Thane may vary depending on the size of the space, scope of work, material selection, and much more. Find the best budget interior designers in Thane at Interior Company that can bring your vision to completion.
Why Hire a Designer for Your Apartment Renovation in Thane?
Interior designers have the skills, with the understanding of the market and the latest trends to help you make the right decisions when it comes to designing your abode. You may have an idea or a vision for your home but an interior designer can build and execute it to perfection without any hassle. With our team of committed designers on board, the execution and timely delivery become hassle-free for your home or house renovation services in Thane.
What are the latest trends in Interior design in Thane?
Thane has grown in leaps and bounds in the last few years with the real estate boom and people shifting to suburbs. The modern city keeps the lifestyle classy, contemporary, and chic. From the warm colour palette to modular kitchen design, and multi-purpose furniture, style your home that sparks your personality. As trends come and go you need to stay ahead of the curve, our top interior designers align core values and dynamic use of space in creating the best home interiors in Thane.
Read More..