Our top interior designers create unique spaces based on the client's inclined taste and budget.

Our team of managers provides innovative solutions and tailored services to build cohesive designs.

With a perfect amalgam of furnishings, fabrics and decor, our trusted partners play a large role in the success of our projects.
From Concept to Completion, We've Got You!
Our in-house designers in Hyderabad devise bespoke solutions based on client's preferences.
From completed homes to modular kitchens, and storage to decor, our top interior designers create spaces that match your vision.

We follow a meticulous planning approach with detail-driven designs for construction of your homes.

Our top interior designers spearhead quality assurance by extending support after the execution of home projects.
What We Did So Far In Hyderabad
Homes Under Design Phase

Projects In Execution Phase

Homes Delivered
Our Clients Simply Love Our Work
Because building great customer relationships is the best business strategy.
4.5
All
Gurgaon
Bangalore
Mumbai
Pune
Chennai
Hyderabad
Noida
Surajit Das
I am extremely pleased to share my amazing experience working with Square Yards for my recent home interiors project. From start to finish, the team provided exceptional service and delivered outstanding results. I was initially drawn to the company because of their competitive pricing which was the lowest among all the companies I contacted. However, I soon discovered that the company's low price didn't mean they skimped on quality or design. In fact, the designs and materials used were top-notch and exactly what I had envisioned for my space. The staff at Square Yards were incredibly professional, friendly and knowledgeable. They listened carefully to my vision and worked tirelessly to bring it to life. They were always willing to offer creative suggestions and ideas which I appreciated immensely. Throughout the construction process, the team was always available to answer my questions and provide updates on the progress. They were committed to meeting the timelines they had promised, without compromising on quality or workmanship. The end result was nothing short of stunning. My home was transformed into a beautiful and functional space that truly reflects my personal style. I have received endless compliments from friends and family who are blown away by the beautiful changes. Overall, I had a wonderful and seamless experience working with Square Yards. Their staff is exceptional, the pricing is the best on the market, and the quality of work they deliver is outstanding. I would highly recommended this company to anyone in need of an interior design firm and I look forward to using their services again in the future. Special thanks to Ankita Priyadarshini for her excellent contribution towards designing the entire project. She is a GEM!!! Srinivas, the site in charge for executing the entire project. Prashant for having a wonderful team under him Best wishes to Square Yards.
Harshitha
Best interiors and Quality work done in very short span. Great work done by Project Manager Manidhar and team
vaibhav khotpal
I had a great experience dealing with square yard...specially the staff coordination with customer is good...wonderful designing by Mr. Venkat and Swift and quick installation done by Mr. Sriniwas....
Complete Turnkey Services
Design solutions tailored to your style, space and budget.
With an emphasis on details, extraordinary designs and exceptional customer service, we bring your dreams to life.
Know More
From skirting to inlays, and furniture to decor, we look into every aspect of building ergonomic spaces.
Know More
Top Localities in Hyderabad
Why Choose Us
With us, you experience the power of ideas, design and craftsmanship come alive.
Made to Order
We create personalised
spaces that cater to your
every requirement.
Lowest Prices
Guaranteed
We provide the best
possible solutions that
suit your finances.
Quality Checks
At Every Step
We guarantee thorough
quality checks till project
completion
Timely Delivery
Assurance
We proactively work on
commitments to maintain our benchmark of ontime delivery
10-Year
Warranty
We invigorate client
relationships by offering
warranties that last a decade.
Design Trends in Hyderabad
Our interior designers in Hyderabad help you discover your style for your ideal home.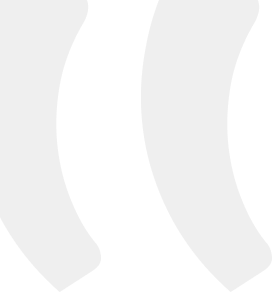 Our Hyderabad Clientele
Look what our clients in Hyderabad have to say about our services
It was a great experience with Square Yards' Interior Company. Earlier we were not sure whom to approach for our Interiors and later we got in touch with Rakshith who helped us on this beautiful journey. Overall it was a seamless experience form the team.

My Home interiors were designed keeping my 2 small kids in mind. The suggestions given were well taken during design by Chandru. The execution of interiors of my home were well planned and implemented by Akash. The queries during the project were well answered by Arati at all times. The updates given on whatsapp helped me track the project away from home. I thank & recommend Interior Company by Square Yards to my friends anf relatives.

The production team of theirs is responsive and helpful. They try to find a solution. Neatly finished job. Niranjan was prompt and very responsive, and Aarti and Chiranjeevi were supportive too. All the best.

Thank you Interior Company for doing the job perfectly and making it happen as expected. Recommended to everyone !!!!! Regards and all the best for your future endeavours.

They did an excellent job with our home interiors. Followed strict schedule, did well to accomodate our last minute requests and made sure that any follow-ups were completed even 6 months later.. highly recommended!!
Our Live Projects In Hyderabad
Delve into the round-the-clock home projects and learn more expertise from our interior designers in Hyderabad.
5th Floor,Smartworks Coworking Purva summit Whitefield Road, Kondapur, HITEC City, Hyderabad, Telangana 500081

Tuesday - Saturday

10 AM - 07 PM
How are Interior Designers Different from Interior Decorators?
Interior designing and decorating are often used interchangeably. While they might be overlapping in some arenas, they are fundamentally different from one another. Designing is like the art and science of understanding people's needs, an idea of making the space much more functional and easy. The work involves spatial planning, designing and refurbishing interiors making them physically, aesthetically and socially operational. Whereas, interior decorating is more in lines with furnishing and beautifying a space with decorative pieces to achieve an aesthetic. Decoratives like wall colours, decor items, and curtain material can be said to fall under the category of interior decoration. When we talk about home renovation in Hyderabad,  all that matters is to balance all ythe elements of a house to match the homeowner's personal aesthetics. The Interior Company specialises in creating a beautiful and inviting space for you and your family.  
Why Should You Hire an Interior Designer in Hyderabad?
Getting professional help is favourable especially when you are designing your home. Interior Company presents some holistic design solutions with their innovative method and well-structured opinions. Home makeover services in Hyderabad by Interior Company bring your vision of a home to life without any hassle whether it's your entire house of just a part of it. 
What Skillset Must the Interior Designers in Hyderabad Possess? 
Every house is unique and enrol different requirements. It is the work of design professionals to outlay different plans and ideas before choosing one. An idea of choosing home makeover services in Hyderabad is to get professional help in choosing from an array of global trends. Interior Company is your bible when it comes to home makeover services in Hyderabad. 
What is the Outlay of Embarking on Home Makeover Services in Hyderabad?  
Home renovation costs in Hyderabad depend on a lot of factors, such as the scope of work, and the size of the house which may vary from luxurious bungalows to 3 BHK apartments, or small apartments. The budget of every project also fluctuates depending on the type of materials, flooring, ceiling work, and furniture designs you choose. Below we have compiled the home renovation cost in Hyderabad into three categories:
Luxury Interior Design Services 
For premium homes, hire luxury interior designers in Delhi to craft your personal space. They will create vibrant and exquisite designs that suit your style and personality.
Mid-Range Interior Design Services 
Find the best-suited and budget-friendly home renovation services in Hyderabad to get you ideally fitted home interiors for your renovation of old flat in Hyderabad. Interior company guarantees you a hassle-free experience of designing with our gifted interior designers.
Affordable Interior Design Services
Whether you are planning on the renovation of old flat in Hyderabad, or decorate your new home engaging low-budget home makeover services in Hyderabad can quickly and easily bring your home design idea to life.
Why Should You Choose an Interior Company for your Home Renovation in Hyderabad?
Renovating your home is a tedious task even when you have the best of help.  It involves careful thought, understanding and research of materials and mechanisms.  For all this one needs highly skilled and experienced interior designers who can bring your imagination to life. At Interior Company, we hold a team of and talented designers that will offer impeccable design solutions and an experience like never before. For home makeover services in Hyderabad, contact us today and book your slot with us to bring your vision to execution.
FAQs
How much do interior designers charge in Hyderabad?
Home renovation cost in Hyderabad depends on several factors like the types of materials used, flooring, ceiling designs, furniture, home renovation contractors in Hyderbad, size of the project and upholstery.  Contact the interior Company today and find your best suited budget. 
Where can I find the best interior designer in Hyderabad?
Interior designers enhance the look and add functionality to the home. At Interior Company, you will find the best-experienced home makeover services in Hyderabad, they will guide you in picking a style, finalising the aesthetic and providing assistance in the project through to the end.
Can we meet at Interior Company's Hyderabad Office for an interior designer?
Yes, we will be happy to meet you! One can schedule an appointment with the assistant at the Interior Company, Hyderabad. 
Can I have a meeting at my home?
Yes, the interior Company offers online meetings as well as home visits, just book a consultation with us today and get a personalized understanding of home makeover services in Hyderabad. 
What is the starting price for home interiors in Hyderabad?
Any price of home renovations in Hyderabad depends on the size of your space, the scope of work, number of workers, material choices and ideas to finalise a flat renovation cost in Hyderabad. Click on the website of Interior Company to find out more and book a consultation with us today. 
What are the latest interior design trends in Hyderabad?
Home renovation in  Hyderabad is inspired by the rich culture and heritage of the state. Home makeover services in Hyderabad hold a distinctive blend of contemporary and traditional style that reflects the modern era having a balance of vibrant colours, smart designs and sustainable homes. The current trends in interiors are constantly changing and evolving. Our top interior designers in Hyderabad stay up-to-date with the latest trends to create stunning, practical and timeless spaces.
Read More..