Our top interior designers create unique spaces based on the client's inclined taste and budget.

Our team of managers provides innovative solutions and tailored services to build cohesive designs.

With a perfect amalgam of furnishings, fabrics and decor, our trusted partners play a large role in the success of our projects.
From Concept to Completion, We've Got You!
Our in-house designers in Noida devise bespoke solutions based on client's preferences.
From completed homes to modular kitchens, and storage to decor, our top interior designers create spaces that match your vision.

We follow a meticulous planning approach with detail-driven designs for construction of your homes.

Our top interior designers spearhead quality assurance by extending support after the execution of home projects.
What We Did So Far In Noida
Homes Under Design Phase

Projects In Execution Phase

Homes Delivered
Our Clients Simply Love Our Work
Because building great customer relationships is the best business strategy.
5
All
Gurgaon
Bangalore
Mumbai
Pune
Chennai
Hyderabad
Noida
Devesh Baisoya
Really good service. Do ask for Mehak Dhingra one the best designers there.
Pravin Chavan
We are really pleased with our choice of square yards. incredible designer created the most exquisite living space for us.
Chetan Kadam
I am quite pleased with the team's level of attention and their ability to comprehend our needs and provide personalised designs accordingly.
Nayan Borkar
works within the budget you can afford, is decisive in assisting you to make judgements, and gives thorough shopping that makes acquiring all goods simple.
A 360-Degree Tour Of Our Executed Projects in Noida
Like our designs? Explore them from a different perspective!
Complete Turnkey Services
Design solutions tailored to your style, space and budget.
With an emphasis on details, extraordinary designs and exceptional customer service, we bring your dreams to life.
Know More
From skirting to inlays, and furniture to decor, we look into every aspect of building ergonomic spaces.
Know More
Why Choose Us
With us, you experience the power of ideas, design and craftsmanship come alive.
Made to Order
We create personalised
spaces that cater to your
every requirement.
Lowest Prices
Guaranteed
We provide the best
possible solutions that
suit your finances.
Quality Checks
At Every Step
We guarantee thorough
quality checks till project
completion
Timely Delivery
Assurance
We proactively work on
commitments to maintain our benchmark of ontime delivery
10-Year
Warranty
We invigorate client
relationships by offering
warranties that last a decade.
Design Trends in Noida
Our interior designers in Noida help you discover your style for your ideal home.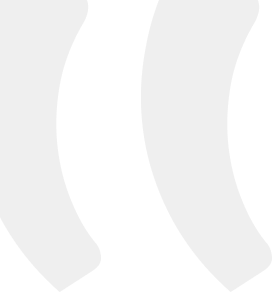 Our Noida Clientele
Look what our clients in Noida have to say about our services
We got the renovations done for our flat by Interior Company. Team especially Dishant Aneja Project manager and Irfan Anwar project executive have done a brilliant job. The designs were well thought of followed by brilliant execution. Team was very accommodating and incorporated our feedback well. We are very pleased with the services offered and look forward to get interiors done for our other flats.

This was the first time I had connected with them regarding my house interior and I have to state the service was outstanding. The project was handled by Dishant Aneja (project manager) and Ifran Anwar (project executive). They were very potential and dedicated towards their work.

Dishant's team were great. They really took the time to understand my style and helped me express myself in my home. The team's attention to detail was phenomenal. They did an amazing job blending my old and new furniture and decor. I'd definitely recommend them.

Service was very good! Staff was very cooperative and humble. Project manager Mr.Dishant was very helpful Even after office hours he managed to solve my queries. Go for them undoubtedly!

Great platform to get your interior works done..
Our Live Projects In Noida
Delve into the round-the-clock home projects and learn more expertise from our interior designers in Noida.
Why Should You Hire an Interior Designer in Noida?
For even creative minds and fashion-forward sense, hiring an interior designer in Noida can help you make your dream project come to life. They bring fresh eyes and unexpected ideas. They provide creative solutions from space planning and furniture layouts to selecting a colour palette, cabinetry designs, fabric selection, and other fixture options. Whether you are building a new house or home renovation in Noida, contact the Interior Company. They
offer a full suite of interior design services. Our expert designers
will create a home that is beautiful, cohesive and highly functional suiting your lifestyle and taste. 
Revamp Your Space With the Best Home Makeover Services in Noida
Whether you're revamping a space to make it more functional, or wanna simply beautify it, the key to renovating is effective planning. Connect to the Interior Company for the best home renovation services in Noida. Our team of designers will access your desires, and requirements, and develop a budget. According to that, they will flesh out a workable design, execute, deliver, and install. 
What Skills and Experience Must the Best Interior Designers in Noida Have?
If you're constructing or remodelling your home, interior designers curate a desirable aesthetic space that enhances the quality of life for inhabitants. They will bring their creativity and knowledge to a project, identify the scope of work and offer turnkey solutions to create comfortable, elegant and chic designs. They encourage users to make sustainable choices and have a profound knowledge of
desirable design features and technologies for eco-friendly living.
Interior Company houses the best interior designers in Noida with a customised and committed approach to our respected customers with expertise, detail, and consideration. 
What is the Cost of Undertaking Interior Design Services in Noida?
If you're constructing a new house or planning a home renovation in Noida,
the cost of undertaking a home interior design project is dependent on a lot of factors, such as the scope of work, the size of the house from luxurious villas to 3 BHK apartments, to relatively small houses. Also, the cost varies depending on the type of materials, flooring, ceiling work, electrical accessories, and furniture designs you choose. Contact our budget interior designers in Noida that offer excellence in interior design services with a price suiting your range. 
Why Should You Choose Interior Company for Your Home Interiors in Noida?
Every home has a unique element, one that gives character and identity to your space. From designing your niche to home interiors, we offer customised interior design services. At Interior Company, we have a prolific team of interior designers in Noida who translate your brief into beautiful mood boards, crafted to suit your style. We understand client's lifestyles and aspirations whilst creating soothing, luxurious and comfortable and cost-effective homes.
FAQs
How much do interior designers charge in Noida?
Whether it's house design or flat renovation in Noida, interior designer charges vary depending upon several factors: from the scope of the work to the size of the project,  type of materials, upholstery, flooring, ceiling work, and furniture designs. Contact our interior designers in Noida for your ideal home in accordance with your need and budget.
Where can I find the best interior designer in Noida?
Interior designers enhance the look and add functionality to the home. At Interior Company, you will find the best-experienced interior designers in Noida, they will guide you in picking a style, creating innovative designs, finalising the aesthetic and delivering projects within the stipulated time and budgets.
Can we meet at Interior Company's Noida Office for the interior designer?
Yes, you can schedule an appointment with the representative of the interior design company in Noida. They will help you figure out and understand your requirements.
Can I have a meeting at my home?
Yes, Interior Company offers online consultation, just book a consultation with us and our experts will contact you for a better understanding of your requirements, whether it's a new house design or home makeover services in Noida.
What is the starting price for home interiors in Noida?
The starting price of home interiors in Noida may vary depending on the size of the space, scope of work, material selection, and much more. Find the best budget interior designers in Noida at Interior Company that can bring your vision to completion.
What are the latest trends in Interior design in Noida?
Noida, a city that's deep-rooted in tradition is amalgam of modern and contemporary styles. From embracing earthy tones that bring warmth to the indoors to the eco-friendly decor that provide a sense of calmness in the modern lifestyle. Dress your home that speaks to your personality. As trends come and go you need to stay ahead of the curve, our top interior designers in Noida help clients in creating elegant and comfortable homes that are customised to their likeness and style.
Read More..