Our top interior designers create unique spaces based on the client's inclined taste and budget.

Our team of managers provides innovative solutions and tailored services to build cohesive designs.

With a perfect amalgam of furnishings, fabrics and decor, our trusted partners play a large role in the success of our projects.
From Concept to Completion, We've Got You!
Our in-house designers in Mumbai devise bespoke solutions based on client's preferences.
From completed homes to modular kitchens, and storage to decor, our top interior designers create spaces that match your vision.

We follow a meticulous planning approach with detail-driven designs for construction of your homes.

Our top interior designers spearhead quality assurance by extending support after the execution of home projects.
What We Did So Far In Mumbai
Homes Under Design Phase

Projects In Execution Phase

Homes Delivered
Our Clients Simply Love Our Work
Because building great customer relationships is the best business strategy.
4.4
All
Gurgaon
Bangalore
Mumbai
Pune
Chennai
Hyderabad
Noida
Rupsa bhattacharjee
Shahilji is very communicative, understandable. All Interior work finishing is excellent, Also Interior works also done by Very Nicely. I am really Feeling Glad with 'Square Yards' works
Avinash Kumar
It was bad decision when I was selected The squire yard for my home interior every thing started with wrong commitment & wrong proposal which was shared with me on mail through syster and when I paid full payment amount they have removed the proposal from system which was not getting open in my mail, every alternate month employees continues left the organization who was involved in my project total 6 employees left the job before installation they have taken 4times measurement after that continue & long follow material delivered which was something wrong & sort then again follow up for replacement & received the same then installation started which is completed within 6 months, only for 2wardrobes+kitchen (semi modular) which actual committed date was 45 days. My interior Designer ms. Girija baheti & Prashant both was very good & supportive they have completed design as per my requirment. RM ms. Ruchita was not behaved like RM I have never seen an RM in any corporate like Ruchita no support, no update & no proper response very bad communication which any customer can not expect from RM I'm disappointed why she is in RM position & why company having her in system?? Ubair was the frist cheater (from sales team) who was given me wrong proposal & forced me for advance payment then left the job after that Prathamesh gowale retained me (when I was going to cancel this) then he has also left the job after wrong commitment Then project manager Mr Ashwin Popale assigned for my project & he is very good person & professional , prompt response with his work status and Cooperation & fantastic coordination. Once the worked kicked off, he ensured that my project was handled on priority which was pending since long, I would like to appreciate to Laxman (from installation team wify) he has used the material properly & completed the installation, very professional behavior. If I have given 5 stares specially for Ashwin Popale (PM) & laxman (wify team) and designers. Above all things I have experienced in this interior company.
Tanmay Narvekar
Just want to update my experience with the team, since even though my experience at the time of implementation was not good but after implementation service which they are providing is quite good & special thanks to Ruchita who has provided me an great support for solving the ongoing issues.
Pravin Ahirwar
Service was pathetic i will not suggest this company to anyone.. Quality of product was upto the mark. only one person who was regrously working on the project Mr Ashwin and rest of them were useless..
A 360-Degree Tour Of Our Executed Projects in Mumbai
Like our designs? Explore them from a different perspective!
Complete Turnkey Services
Design solutions tailored to your style, space and budget.
With an emphasis on details, extraordinary designs and exceptional customer service, we bring your dreams to life.
Know More
From skirting to inlays, and furniture to decor, we look into every aspect of building ergonomic spaces.
Know More
Why Choose Us
With us, you experience the power of ideas, design and craftsmanship come alive.
Made to Order
We create personalised
spaces that cater to your
every requirement.
Lowest Prices
Guaranteed
We provide the best
possible solutions that
suit your finances.
Quality Checks
At Every Step
We guarantee thorough
quality checks till project
completion
Timely Delivery
Assurance
We proactively work on
commitments to maintain our benchmark of ontime delivery
10-Year
Warranty
We invigorate client
relationships by offering
warranties that last a decade.
Design Trends in Mumbai
Our interior designers in Mumbai help you discover your style for your ideal home.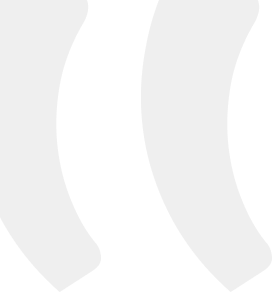 Our Mumbai Clientele
Look what our clients in Mumbai have to say about our services
Overall experience was nice. Our project manager Siddhesh Mohite was extremely helpful, and had great ideas which helped us. The interior designer Sheron Rodgricks was very helpful and suggestions were helpful. The team was approachable and good response too.

Overall working experience with Interior Company has been great, seamless and easy. Hardik Gada was extremely responsive and very easy to work with. He provided initial ideas that were on point and iterated through options with me until I was happy with the entire design.

My house was designed by shoib khan, such a beautiful designer really appreciate it❤️.

A home reflects our personality, we visualised a concept and the team executed it well and made it a reality. The teamwork and coordination was good and if things did not go as planned and needed immediate attention, they went an extra mile to take corrective measures, speaks volumes of their commitment and providing good customer service… good job by Anamika and Vishal.

Interior Company was very thorough in understanding our needs and taste. They kept us in the loop at every step and kept our comfort in mind. The final result was delivered within the estimated time and they made all the designs very functional. Very Impressed!
Our Live Projects In Mumbai
Delve into the round-the-clock home projects and learn more expertise from our interior designers in Mumbai.
703/704 Ackruti Star, MIDC Central Rd, Andheri East, Mumbai, Maharashtra 400069

Tuesday - Saturday

10 AM - 09 PM
What is the Importance of Interior Design?
Interior design is a creative process, the end goal of which is to present the customer with efficient solutions for the space provided while ensuring an aesthetically pleasing ambience. The ultimate aim is to improve the user experience for a soothing yet imaginative environment. The specialists concerned regarding the interior design of your property scurry through it, pay heed to your needs and then create an optimised plan based on your preferences. 
What is the Difference between Interior Designers and Interior Decorators?
Interior design and interior decorating are often used interchangeably, but there are certain differences, both minor and major that draw a line between the two. Interior decorators have a major role in embellishing the spaces that are already in existence. Their expertise revolves around arranging furniture and home decor to enhance the look of your sacred space. An interior decorator selects furniture, colour schemes, materials, and wall designs under its work scope. 
On the other hand, an interior designer curates work or living spaces to enhance the user's life and accommodate the needs of people. Their work scope includes activities such as designing, spatial planning, and renovating interiors that make them aesthetically, socially, and physically functional. 
Our top interior designers in Mumbai work round the clock and stay on top of trends to create an inviting and warm space. 
How can Interior Design Improve the Quality of Life?
The way you design your home has a direct impact on your quality of life. Our surroundings or environment affects our mood, attitude, and productivity which leads to peacefulness and relaxation. This in turn affects the harmony and energy in the relationships. Interior design and home renovation in Mumbai can improve your life in the following ways:
Organises Life
A well-adorned home inculcates discipline and order in your life. An environment in disorder takes a hit on your mental health. A cluttered home clutters the mind which hinders your ability to think. 
Creates a Safe Environment
A well-designed home not only creates a beautiful aesthetic but also makes us feel comfortable and safe. Since we need a home that renders us a sense of security, the interior designs create a cocoon sort of environment. 
Makes a Space Functional
A good interior design can enhance the way you live by improving your lifestyle. This way you can live the life that you always dreamed of. 
Improves the Mood
Like colour psychology, the interior design of your home affects your emotions and moods. Natural light also enhances the mood which can in turn affect your level of happiness. 
Tips to Renovate your House Economically
If you are planning your interiors from scratch or looking for budgeted home renovation in Mumbai, then ensure to keep these tricks up your sleeve. 
Set a Budget
Since the house is being renovated economically, it is important to have in hand a pre-thought budget which you should be adamant about. 
Research
Whenever you renovate your house on a budget it is important to research and find out the necessary stuff that can be bought at a cheaper price. 
Plan and Conquer
Effective renovation can be achieved by effective planning. Create an individual plan for different sections of the house so that you can work on it with focus and concentration.
FAQs
How much do interior designers charge in Mumbai?
The interior designing and home renovation services in Mumbai depend on a variety of factors like the scope of work, type of materials, size of the project, furniture designs, ceiling work, etc. You can reach out to our interior designers in Mumbai to get an estimate of the cost and budget of your home project.
Where can I find the best interior designer in Mumbai?
The top interior designers in Mumbai can be found at Interior Company who can revamp your space by also adding functionality to it. The famous interior designers in Mumbai will be your guiding light in transforming your interiors from concept to completion.
Can we meet at the Interior Company's Mumbai Office for interior design?
Yes, an appointment can be made with the representative of Interior Company to talk about your design requirements. The interior designers in Mumbai can help you figure out your style and how you want to design your abode.
What questions should I ask an interior designer?
You should ask a lot of questions your interior designer before you finalise one. You should ask about their design style, the design services that they offer, their charge, and if they can work within your budget.
What is the starting price for home interiors in Mumbai?
Designing of the home interiors and home renovation costs in Mumbai alter depending on a number of factors like material selection, the scope of work, space, and many others. Select the finest interior designers in Mumbai for your dream home.
What are the latest trends of interior design in Mumbai?
The latest interior design trends in Mumbai are inspired by India's multicultural elements. These styles are a beautiful blend of contemporary and modern perspectives and are curated into smart designs, vibrant colours, and sustainable homes. Since the trends in home renovation in Mumbai keeps evolving, the top interior designers ensure that they always stay on top of these designs.
Read More..