Our top interior designers create unique spaces based on the client's inclined taste and budget.

Our team of managers provides innovative solutions and tailored services to build cohesive designs.

With a perfect amalgam of furnishings, fabrics and decor, our trusted partners play a large role in the success of our projects.
From Concept to Completion, We've Got You!
Our in-house designers in Dubai devise bespoke solutions based on client's preferences.
From completed homes to modular kitchens, and storage to decor, our top interior designers create spaces that match your vision.

We follow a meticulous planning approach with detail-driven designs for construction of your homes.

Our top interior designers spearhead quality assurance by extending support after the execution of home projects.
Complete Turnkey Services
With an emphasis on details, extraordinary designs and exceptional customer service, we bring your dreams to life.
From completed homes to modular kitchens, and storage to decor, our top interior designers create spaces that match your vision.
We follow a meticulous planning approach with detail-driven designs for interiors of your homes.
Our top interior designers spearhead quality assurance by extending support after the execution of home projects.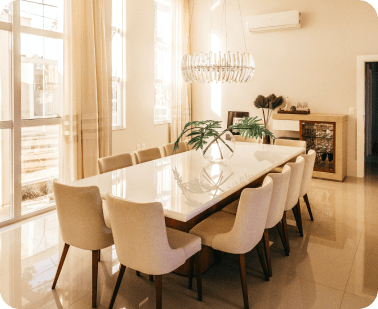 What We Did So Far In Dubai
Homes Under Design Phase

Projects In Execution Phase

Homes Delivered
Our Clients Simply Love Our Work
Because building great customer relationships is the best business strategy.
4.4
Based on 47 Reviews
Rajeev
We loved the new designs and the wallpapers they brought in. They also understood what we actually wanted and got us exactly the same, recommending their services to all. Zaki our PM and team did an awesome job! Very professional, provided regular updates and took care of everything.
Suhaib Akhtar
I have done my house's interior work with Interior Company (designing and implementation), the quality of work, finishing is commendable and project completion is on time as promised. Most importantly the response provided by Interior Company team to the customer is appreciable.
S Dixit
I learnt about Interior Company and decided to choose them for my home. The design team was good and helped me to convert my home into a reality. The operations team made sure that everything was executed as per design. They ensured all the milestones were achieved on time. The best thing I liked about them is their professional and methodical approach with the design & execution. It would be nice to see a little more attention to detail. Barring a hiccup, overall experience was smooth and I am happy with Interior Company.
Olga Morozova
This is to express my impression towards work of ingeneer Saad and Tahseen, the designer. The design suggested by Tahseen was so impressive and practical. Saad is very attentive to any minor details when it concerns installation. Great job!
Why Choose Us
With us, you experience the power of ideas, design and craftsmanship come alive.
Made to Order
We create personalised
spaces that cater to your
every requirement.
Lowest Prices
Guaranteed
We provide the best
possible solutions that
suit your finances.
Quality Checks
At Every Step
We guarantee thorough
quality checks till project
completion
Timely Delivery
Assurance
We proactively work on
commitments to maintain our benchmark of ontime delivery
10-Year
Warranty
We invigorate client
relationships by offering
warranties that last a decade.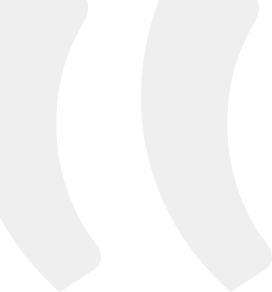 Our Dubai Clientele
Look what our clients in Dubai have to say about our services
Team Interior Company Dubai is very professional. Designer Tushar & Leslie were very cooperative from the start till end and the guidance provided along with on site ideas and solutions by Sakina were realistic along with the material suggestions and designs, which was very well executed by Project Manager Saad and Ahmed. Great work delivered on time 👍🏽👍🏽👍🏽

Lesli from the team was extremely professional, flexible and humble, he gave me the best interior recommendations for my new home and created a profile within my budget.

Excellent experience with Interior Company. They were very professional during the designing of cabinets and TV units and the quality of work is really good. Everything was delivered on time and installed professionally. Big shout out to Sona, Zaki, Shivam and Anisha.

Awesome finishing and commendable work, Great collaboration by the team. Execution team are highly reliable and professional.

Very professional approach and understanding of the client requirements. Excellent service with great taste in interior design.Execution was done on time. I highly recommend them.
Our Live Projects In Dubai
Delve into the round-the-clock home projects and learn more expertise from our interior designers in Dubai.
Interior Company Dubai, Office No. 2501, 17th Floor, Tecom - Sheikh Zayed Road, Tecom,Dubai - إمارة دبيّ United Arab Emirates Dubai - United Arab Emirates

Tuesday - Saturday

10 AM - 09 PM
Every Home Has a Unique Inside Story, Meet the Designer
Why Should You Enlist Help from Luxury Interior Designers in Dubai? 
Armed with
a profound understanding of the global trends and unique challenges of luxury design, interior designers companies in Dubai possess unparalleled knowledge and skills to create spaces that define you.
If you're looking for the best interior design firms in Dubai that can convert your dream home into reality, contact Interior Company. We offer exquisite services that combine creative space planning, designing and project management for all types of home interior projects. We have a team of exemplary architects and designers equipped with the global trends in design and creativity, offering tailored solutions and
hassle-free services to clients from planning, designing and project execution. 
What Factors Should You Consider while Hiring Interior Designers and Decorators in Dubai? 
Your home should be a reflection of your personality and style,
and
it should function in a way that works with your lifestyle. Interior designers in Dubai are trained to think creatively and spatially, conceptualising a theme most suitable for your home. Whether you're building a new house or availing of home renovation services in Dubai, professional interior designers curate the requests using the latest trends and design innovations in accordance with your taste and lifestyle. Interior Decorators embellish the spaces with furniture, decor and accessories best suited to your theme. 
Contact our team of esteemed interior designers and decorators that create distinctive pieces and offer a seamless experience when designing homes and villas. 
Create Affluent Spaces with Best Home Decor services in Dubai. 
Are you looking for the best house designer in Dubai to build your dream spaces? But have no clue where to begin? The Interior Company has got you covered. With our team of consultants and top interior designers in Dubai, we offer impeccable services and create perfectly functional, multi-dimensional and dynamic spaces. 
What Skills and Experience Must the Best Interior Designers in Dubai Have?
We believe a home is a sanctuary where people rejoice and create memories. It should reflect your personality, lifestyle and preferences. The best home interior designers in Dubai have years of experience visualising the space, exploring global trends, and understanding clients' aspirations and turning them into reality. For the best interior design services in Dubai, choose an Interior Company
that
delivers high-end projects with the utmost perfection and precision well within time and budget.
Why Should You Choose Interior Company for Your Home Interiors in Dubai?
While home decorating is no doubt exciting, the process can be overwhelming. Whether it's a villa design or home renovation in Dubai, connect to the Interior Company, one of the most exquisite interior design companies in Dubai that can convert your vision into a stunning reality. We are supported by the core team of designers and experts
providing innovative, quality, extraordinary designs and services across all home interior design and fit-out solutions. We offer individual approaches to our respectable clients, understand their desires, and 
deliver unique homes that combine equal portions of design and practicality through intelligent use of space.
FAQs
How much do interior designers charge in Dubai?
Whether it's a villa or house design in Dubai, interior designer charges vary depending upon several factors – from the scope of the work to the size of the project, type of materials, upholstery, flooring, ceiling work, and furniture designs. Contact our top interior designers in Dubai to create beautiful, elegant spaces representing your style and personality. 
Where can I find the best interior designer in Dubai?
Interior designers enhance the look and add functionality to the home. At Interior Company, you will find the best-experienced residential interior designers in Dubai; they will guide you in picking a style with their sharp taste and a touch of luxury, creating innovative designs and delivering projects within the stipulated time and budgets.
Can we meet at Interior Company's Dubai Office for the interior designer?
Yes, you can schedule an appointment with the representative of the best interior design companies in Dubai. At interior Company, our experts work with our clients and other professionals in the field to create a cohesive design.
Can I have a meeting at my home?
Yes, Interior Company offers online consultation. Book a consultation with us, and our experts will contact you for a better understanding of your requirements, whether a new house design or home renovation in Dubai.
What is the starting price for home interiors in Dubai?
The starting price of constructing a home, villa or house renovation in Dubai may vary depending on various factors. 
The scope of the work, overall design aspects, planning and idea execution. 

Personalized furniture items and furnishings

Modification in the structural elements of the home like ceilings, walls, floors, etc.

Finishing techniques on walls and floors

Aesthetic features and complete size of the project. 
Why hire a designer for your luxury apartments in Dubai?
Interior designers have the skills and possess market knowledge of the latest trends to help you make the right decisions when it comes to designing your abode. Interior designers provide high-end luxury designs keeping in mind the latest trends and with attention to detail, build spaces to perfection that represents you and your ideas. With our team of committed designers on board, the execution and timely delivery of your villas or affluent apartments become seamless.
What are the latest trends in Interior design in Dubai?
Interior design trends often depict a steady shift toward a new way of living. Globalisation, warming, environmental sustainability, and a thriving current situation are all significant influences on interior design. From nature-inspired tones to an eclectic mix of patterns, sculpture furniture for an uber-modern look and luxe materials impart a sense of personality, uniqueness, serenity and luxury to home interiors. Reflecting on Arabian principles and narrating modern architecture's sophistication, Interior Company offers comprehensive key solutions uniquely delivered at the highest level, where elegance and comfort are built to the absolute value.
Read More..